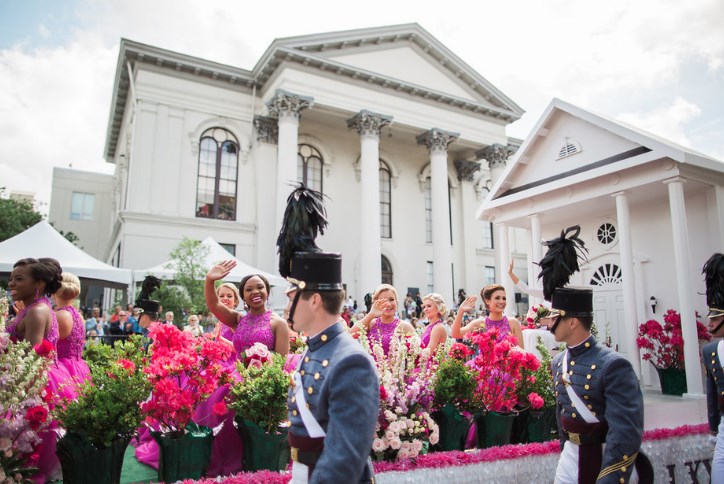 The NC Azalea Festival
The North Carolina Azalea Festival is an iconic piece of Wilmington's culture and history. Dating back to 1934, Dr. W. Houston Moore and a few other Wilmington natives joined forces to establish the North Carolina Azalea Festival. The first event was held in 1948, and drew over 60,000 spectators – including one at least as far away as Hollywood: movie queen Jacqueline White, who was named the first Queen Azalea. Read the full history of the NC Azalea Festival here.
This year the festival is back and better than ever! Events will kick off on Friday, July 30, with the Airlie Luncheon Garden Party. This year the Garden Party is requesting that guests wear their favorite shade of pink - whether that's a sundress, linen shirt, polo, or romper. 
Immediately following the Garden Party, head to the After Garden Get Down at Bluewater Grill. This party is open to the public and will have live music, food and drink specials, and the best view on the Intracoastal.
On Saturday, July 31, Paws on Parade, the official dog garden paw-ty will take place at Greenfield Lake. Gates will open at 5:00 p.m., with the parade starting at 5:30 p.m. To sign your dog up for the parade, or to purchase tickets in advance visit the Paws on Parade webpage here.
More events and fun will continue through the month of August with concerts, parades, and fireworks. To see the full NC Azalea Festival 2021 schedule, visit their official website here.