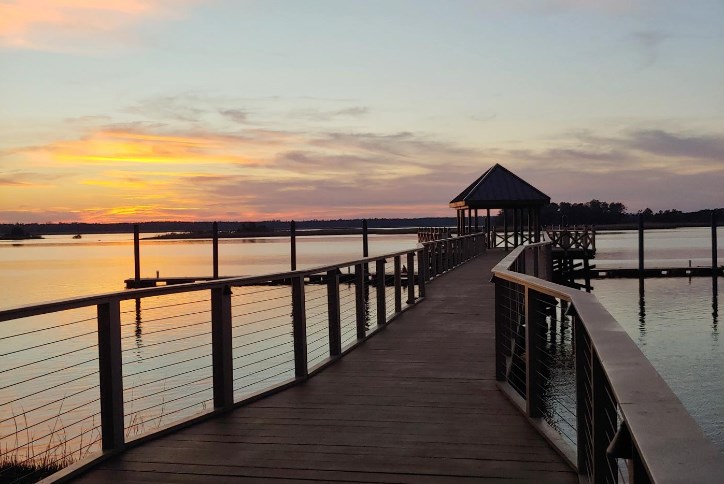 3 Ways We're Social While Social Distancing
We, as human beings, are naturally social creatures. At Riverlights, our neighbors  love quality time with friends and family, going out for dinner, concerts and other events. But it has been difficult to juggle how to continue being social while staying safe and social distancing. Need some ideas? Here are three top ways our residents are connecting at a safe distance.  
Live Outdoor Music – Smoke on the Water Restaurant, located at the heart of Riverlights, has hosted live music entertainment each week on their patio. They offer outdoor, open-air seating to provide patrons the comfort of social distances accompanied with impeccable views of the Cape Fear River and the Wilmington sunset. 
Breathtaking Sunsets ––If the unbeatable Riverlights sunset is what you're looking to enjoy, the boardwalk and gazebo along the Cape Fear River offer the perfect outdoor area to experience it. Head out to Riverlights any day of the week at any time and take a stroll along the boardwalk, perch on one of our benches to take in the scenery, or hit our 8 miles of trails throughout the neighborhood to get out and be active. 
Painting Nature – If you're looking for a quieter activity during morning or evening, you can catch many of our Riverlights residents and their friends stationed along the boardwalk or among the trees painting the unique coastal scenery. Whether you're an experienced artist or just want to take up a new hobby, folks of all backgrounds and skill levels are invited to join and participate.