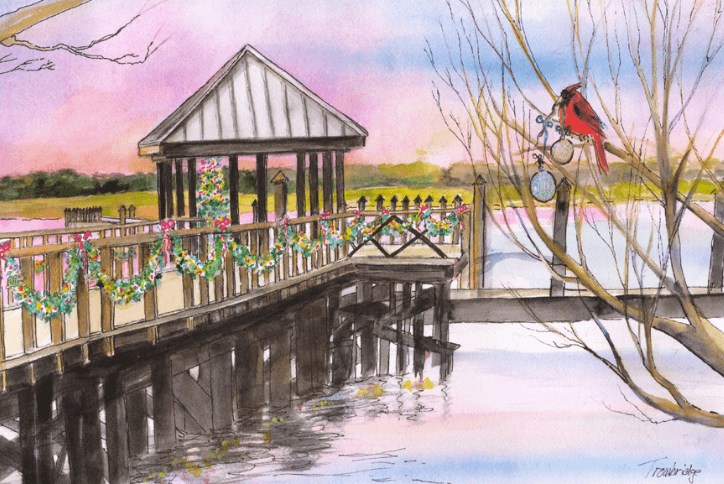 Riverlights Holiday Art by Local Artist
The holiday spirit has arrived at Riverlights in multiple ways as near the end of 2021. Not only have we celebrated our first annual Tree Lighting Ceremony and Festival of Trees in Live Oak Commons with five local nonprofits, but we also added festive art to our event and reveal! This year, Riverlights commissioned talented local artist Mary Trowbridge to create a custom painting for our Riverlights Holiday Card showcasing the iconic pier with a light holiday treatment.
Mary is well-known for her watercolor paintings in the Wilmington, North Carolina area and has shown her work through multiple galleries across the city. Since the early '90s, Mary has been actively painting. While living in Florida, she joined a group of muralists called The Mural Masters of Marion County, where she created numerous murals for homes and outside local buildings. Her beautiful Riverlights painting overlooking the Cape Fear River is available to view at the Riverlights Information Center until the end of January.