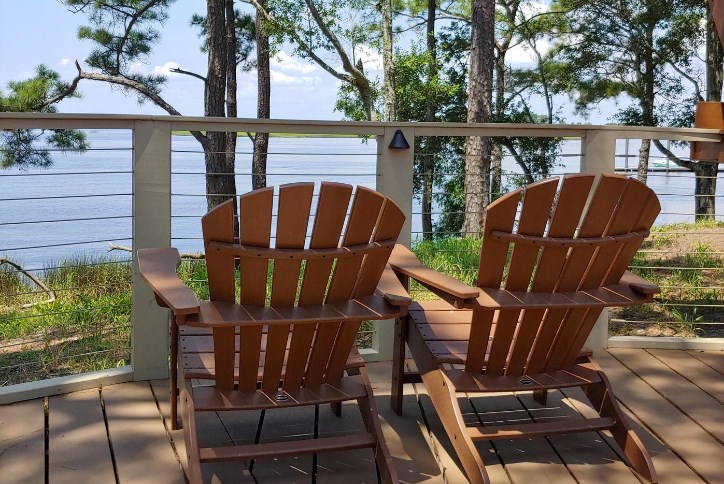 Top Community Spots to Work from Home
Many of us count ourselves lucky to have the opportunity to convert to a work-from-home system during this crazy time. But no matter how efficient our workspace at home may be, working from home can become monotonous, and leave us feeling a bit uninspired. It can help to find new spaces around your house, or even get out of the house and find a nice change of scenery to get refocused and reenergized. If you're looking to extend your home office outside, then grab your hotspot and hit up these unique, scenic Riverlights locations. 
The Lakehouse 
The Lakehouse at Riverlights has impeccable outdoor seating areas around the firepit with incredible views of the community lake. The shaded breezeway here is the pinnacle of outdoor relaxation. It's also a great place to take a break and soak up the energy from the the neighborhood. Get inspired by the neighborhood runners or simply relax to the peaceful sounds of the lake fountains. 
Ember Park 
If you're looking for another great outdoor spot with amazing views, visit Ember Park in Marina Village. With large tables, chairs, and an outdoor bar-style table overlooking the Cape Fear River, this picturesque spot will help you refocus and inspire creativity. And if you need a break or decide to call it a day, pop over to Smoke on the Water restaurant for a bite to eat or an end-of-day cocktail!
Club Golf Indoor 
If you get caught in a notoriously unexpected Wilmington rain shower or just want to beat the heat, head over the Club Golf Indoor to utilize their indoor seating or bar area for your working needs. Enjoy your lunch break with a little exercise at one of their golf simulators for a few holes, or enjoy playing basketball or zombie dodgeball! You may even run into a few neighborhood friends to catch up with -- from a reasonable distance, of course. 
Many people choose Riverlights because these outdoor areas become an extension of your home. A little sunshine and social distanced interaction can be good for the soul – and for your productivity! To learn more about becoming a Riverlights resident, visit our Community Information Center any day of the week.