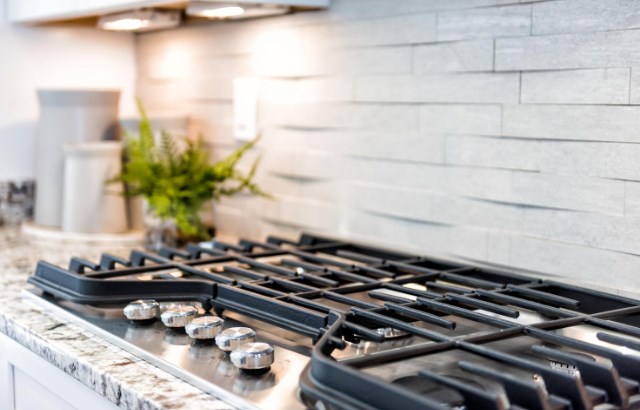 3 Gorgeous Kitchens that Inspire
If you're looking to design the kitchen of your dreams, then look no further than these stunning options. Each of these models include all the ingredients for a warm, inviting, and sophisticated cooking space: modern features, the perfect color palette, and inspired accents.
Spacious and Open Floor Plans
Nothing makes a kitchen feel bigger than having an open-design floor plan. With room for big Sunday family dinners and space for baking as a family, an open-concept kitchen can make all the difference. Check out how the Newberry from Pulte Homes flows from the kitchen into the café area here.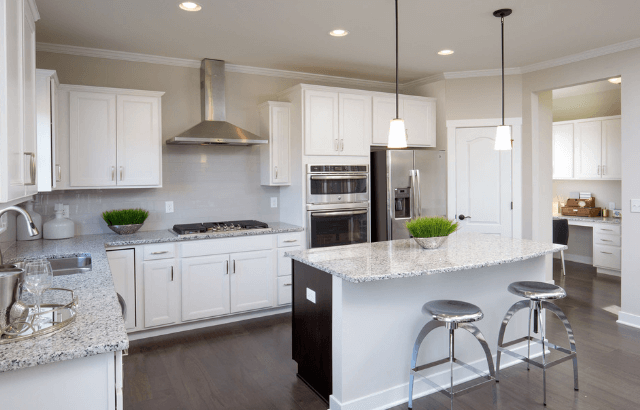 Large Kitchen Islands
For anyone desiring more counter space, this one is for you! There is nothing quite like having the room to prep and create a masterpiece meal for friends and family. The Florence by Legacy Homes by Bill Clark is the perfect example of the beauty of an oversized kitchen island, great for entertaining while still getting the job done!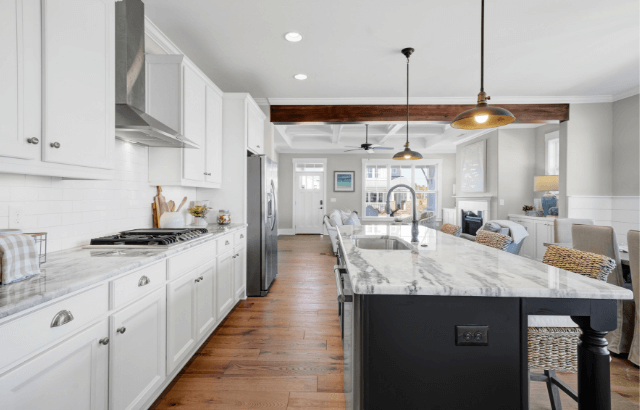 Little Details Make a Big Difference
It's the little details and conveniences that make a kitchen truly feel dreamy! Granite countertops, a large pantry, a farmhouse sink – these are all features that take a kitchen from average to amazing. H&H Homes' Jonesy home shows you how things like that big pantry go from a want to a need in your next new home at Riverlights.