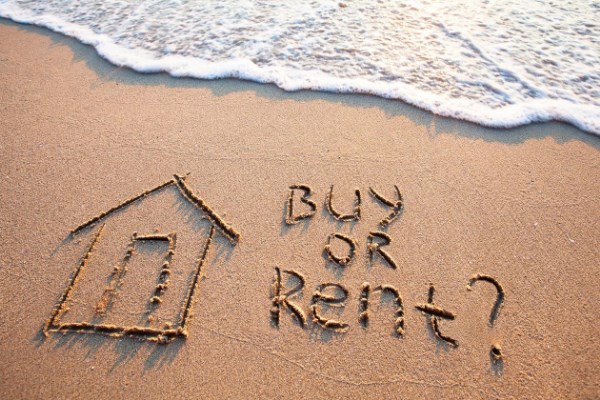 Why It's Smarter to Buy New vs. Rent
Not sure if you should take the leap into homeownership? It's a big decision, but here are a few of the top reasons why it may be smarter to own your own home versus renting. And at Riverlights in Wilmington, NC, we think we have a lot of reasons for you to own a home here!
Owning a home builds equity.
Most experts agree that owning your own home is a better way to build equity than renting. When you rent, your monthly payment is more likely to increase with each year, but when you own, your monthly mortgage payment is locked in. Renting means you're building your landlord's wealth, whereas owning means you're investing in your own. In addition, new home buyers can capitalize on a number of different tax breaks, saving money in the long run.
Homeownership is more attainable than you may think!
Don't think you're financially ready to buy a brand-new home? It's a common misconception that saving for a down payment is nearly impossible, but actually there are many programs in place that can help make your dream a reality! If you meet the loan requirements set out by Fannie Mae and Freddie Mac, as a first-time home buyer you can get a conventional home loan with as little as 3% down. Or, FHA loans allow down payments as low as 3.5% if the purchaser meets the credit score requirements. There are other programs available to help out first-time home buyers in North Carolina, too.
New home repairs and maintenance may actually be covered.
Brand-new homes come with new appliances and fixtures, plus a warranty, meaning unexpected repairs are a lot less likely to cost you the big bucks! Plus, Riverlights offers low-maintenance home options, whereby landscaping and exteriors are covered for you.
Alternatively, resale homes are often out of warranty and include older appliances and fixtures, which may be more likely to need repairs within the first year of living there.
And, while renting a house or apartment usually includes standard maintenance, sometimes a maintenance worker may not be immediately available and you're often at the mercy of your landlord approving the cost.
Bottom line on repairs? A new construction home is the way to go!
You have the freedom to create the space you want.
Personalizing a home is part of what makes it your own. When you rent a home, you cannot make any permanent changes, and often even painting or hanging picture frames on the wall is against the rules. If you buy, your options become endless! Not only can you choose your perfect floor plan, but most builders offer various options and upgrades as well. And, once your home is your own, you can make any changes you want, anytime you want.
Out-of-this world community amenities are included here.
Another reason to consider buying new over renting? The community amenities! In a master-planned community like Riverlights, residents have access to an assortment of thoughtfully planned amenities, like a boardwalk along the Cape Fear River that's perfect for biking or strolling, a resort-style pool and waterslide at the Lake House, and relaxing fire pits surrounded by Adirondack chairs at the riverfront Ember Park. There's even Marina Village at Riverlights, the community's very own town square with shops, eateries, and Club Golf. Rental communities might have a small fitness room or a basic pool, but they often don't include these types of lifestyle amenities, which will become an extension of your home. 
Owning a home means pets are always welcome.
These days, our pets are members of our families, and a house wouldn't be a home without Fido at our side! Finding a desirable rental home that meets all your needs and allows your breed of pet can feel like finding a needle in a haystack. But when you buy a home, you can have it all – the perfect location, personalized finishes and fixtures, the right amount of space, and the ability to bring your pets with no hassle or extra fees. It's a win-win – for you and your beloved furry friend.
Still not sure if you're ready to make the leap to homeownership? Check out these additional reasons to stop renting and start owning. Then, feel free to stop by Riverlights in Wilmington to chat with our Community Specialists at our Information Center, stroll around the community, and explore our model homes. See for yourself what makes Riverlights such a special and unique riverfront community!