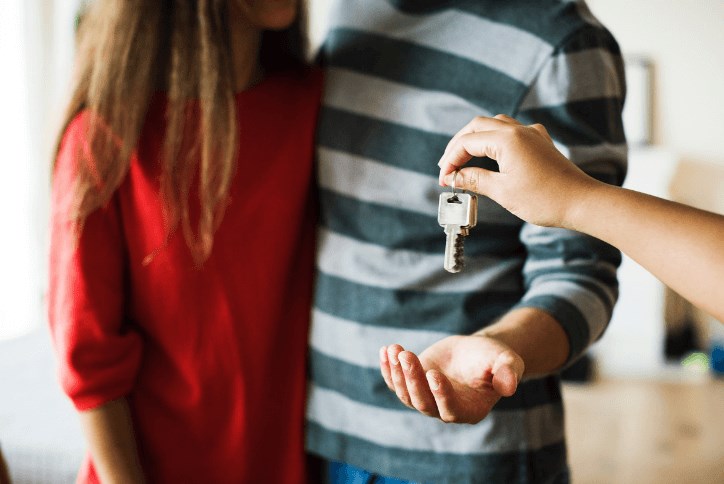 13 Reasons to Stop Renting and Start Owning
13 Reasons to Stop Renting and Start Owning
Sometimes it is hard to get your head around actually buying your first home, much less building one. RiverLights sweetens the prospect with the thoughtful planning, resort-style amenities, and award-winning builders. Did you know that you can buy a new home and be involved in the construction process, or buy a "Quick Move-in" home? Quick Move-Ins are spec homes or inventory homes that have already been completed or nearing completion and are available for immediate sale and occupancy—a perfect alternative to someone relocating for a job or not wanting to wait for the construction process.
Aside from sharing walls and navigating your neighbors in the hallway, buying a new home is truly a wonderful accomplishment. Your social cache will rise considerably among friends and family when you are the go-to destination for events and holidays. And, imagine how happy your dog will be with a backyard all to themselves. Even your cat will enjoy more places to jump and roam in a new house.
There are also financial benefits including that as a homeowner, you're likely to have a net worth that's 44 times greater than the average renter. You can also start to build home equity and get a tax deduction. For those days that you want to work from home, many of our builders offer home with Smart Home technology and higher speed Internet connectivity as RiverLights is wired with AT&T Fiber. Below, we've compiled a list of 13 reasons to stop renting get on the path to home ownership!
Forced Savings: Rent is never a good investment. A new home allows you to build equity, which is a form of auto-pilot savings.
Fixed Housing Expense: No more annual rent increases.
A place for Fido: Finally, your pets can run untethered in your own backyard.
Master of your own castle: You are in control over when you will move and what you do with your home.
Higher Net Worth: The Federal Reserve's Survey of Consumer Finances discovered that those who own homes can have a net worth 44 times great than those who rent.
More tax write-offs: Include mortgage interest in your tax deductions.
Sign of Adulting: Live up to your potential by showing family and friends you are responsible.
Energy Efficiency: New homes tend to have lower operation costs while protecting resources for future generations.
Connected: SMART Home technologies help you co-pilot and keep everything on track.
Live how you want: Create your own living oasis including a home office, media room or garden wall.
New go-to hangout: You become the destination for wine tastings, game days, and other parties!
Build your tribe: Neighborly connections create friendships that will last a lifetime.
Channel your inner Joanna Gaines: You could land a DIY tv show with your awesome interior design skills.