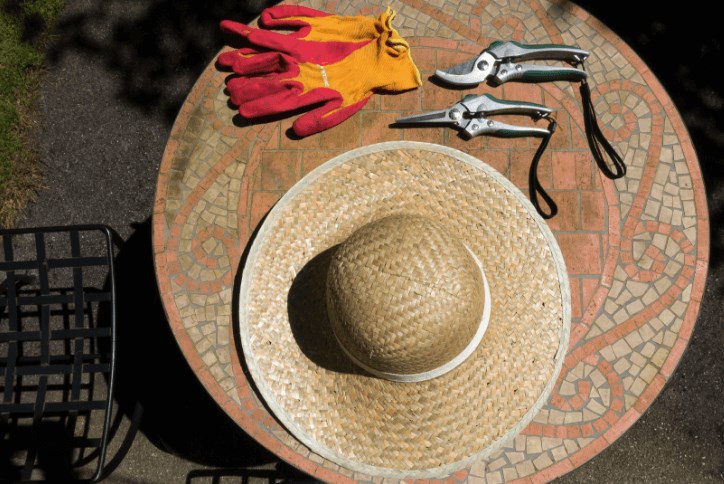 Life's a Garden, Dig It at RiverLights
            A new house becomes a home as its residents add their own individual flair to it and truly make it theirs; from ceiling trays to floor tiles, the possibilities for customization literally span from top to bottom and everything in between. However, the most significant way that a homeowner transforms their new house into a home is through the particular accents they choose to incorporate into their decor. In true Southern style, one way in which you can make your new home in RiverLights stand out is through a lavish and beautiful garden or an array of potted plants.
            Although it may seem that in a sandy and salty region, like Wilmington, that plant growing would be in short supply, however there remains an endless list of flora that thrive on the coast. Some native plants of this area include the Dwarf palmetto, Wax-myrtle, Eastern red-cedar, Blanket flower, and Live oaks which can be found throughout RiverLights and are the namesake of Live Oak Commons located in Marina Village. However, there are an abundance of other plants that flourish in the coastal region -- despite being foreign to the area -- and have become symbols of the sweet and simple southern lifestyle. Azaleas, Lantanas, and the Southern magnolia tree are staples of any southern garden or yard and are the perfect low-maintenance yard plants that come back annually with beautiful blooms.
            Potted plants are another fun and creative way to add personal style to the decor of your home both internally and externally. Many RiverLights residents have incorporated decorative potted plants to their front and back porches, exterior stairs, fences, and doorways. One of RiverLights' newer residents, Jim and Sue Vaughn, have integrated a combination of fresh herbs such as basil, rosemary, and lavender as well as flowering plants like hibiscus and dahlias to line the steps of their front porch as an ornate welcome for guests to their new home. Their backyard has been adorned with a few Adirondack chairs surrounding an ornamental barrel of flowers with various flowering shrubs surrounding it and a lively hanging basket popping with spring blossoms. Jim and Sue are just two of many in the community with a green thumb and an eye for floral decor, but with strategic placement in your yard in a spot that receives several hours of direct sunlight a day with plenty of watering, any new homeowner can make their house a flourishing, inviting gardenscape.
            RiverLights is a community that takes pride in maintaining beautiful natural greenery and has dedicated approximately 500 acres of land to remain as green space to be enjoyed by our residents and the local wildlife. As a resident of RiverLights you are never far from the beauty of nature and your home can reflect that too with just a bit of sunlight, water, and a touch of your green thumb.