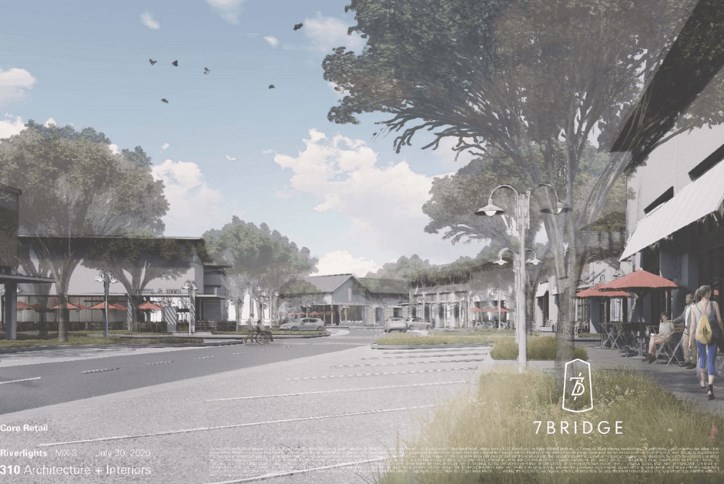 Introducing 7Bridge: Riverlights' Commercial Village to Elevate the Everyday
For Jeff Bartholomew, principal of AR Homes, "there's just nothing else like Riverlights in the Wilmington market. It's very welcoming with shops and restaurants and club-like amenities, delivering a day-to-day that doesn't require you to run all around the city," he says.
With the addition of 7Bridge, Riverlights forthcoming commercial village, that day-to-day ease for Riverlights' residents will be, well, even easier.
The first businesses in this upscale retail village will open between late 2023 and mid-2024.
What to expect? Envision businesses that accommodate your daily errands and service needs. Fitness studios, small medical or dental practices, professional offices, a veterinarian or pet day care, a day spa or salon, and a coffee shop are the kinds of businesses anticipated.
Nick Cassala, vice president of operations for Riverlights, offers that the developer "anticipates national brands and franchises will want to locate here, as well as independent entrepreneurs."
With sites to accommodate retail, entertainment, service commercial and offices, the architectural aesthetic will be inviting, village-like, and in keeping with the community's overall design palette and vernacular.
7Bridge is part of a larger mixed-use development that anchors the southern entrance to Riverlights. A variety of residential projects are already underway and adjacent to 7Bridge, including Argento, a new multi-family luxury apartment community and The Cottages, Wilmington's first single-family-for-rent neighborhood. Argento, will open in 2024; the Cottages will begin releasing more information on pricing Fall 2022.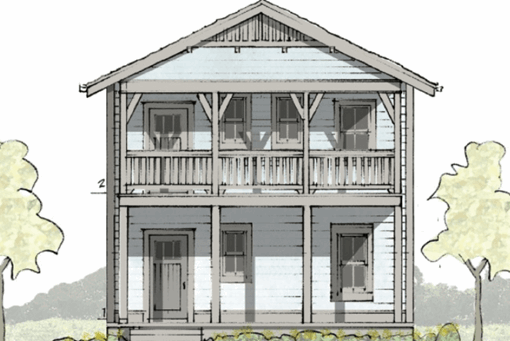 Connectivity will also be key. 7Bridge will be tied into Riverlights' overall system of bike paths and walking trails, contributing a fun, new, vibrant destination for our general outdoor living vibe.
"With this commercial village, the live-work-play ideal living scenario will be so embedded in how our residents can shape their day," says Michela Hochschild, Riverlights marketing director, adding, "it's why we say that 7Bridge will 'elevate the everyday.'"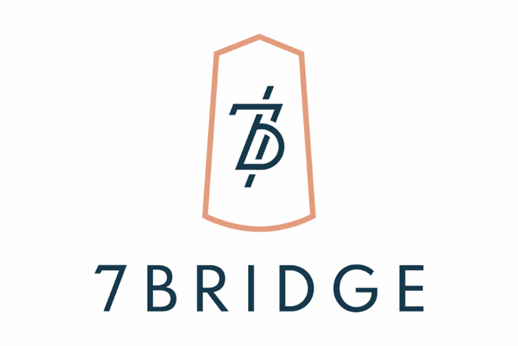 The name, 7Bridge, acknowledges the seven lighthouses that guided ships to port from the early World Wars. The logo also reflects that maritime history with the silhouette of a lighthouse.
Indeed, the new commercial center is being developed as a bridge of its own, serving as a mid-way point between Carolina Beach and historic downtown Wilmington.
Stay tuned for more news about the businesses that will be moving in! We look forward to making those announcements!