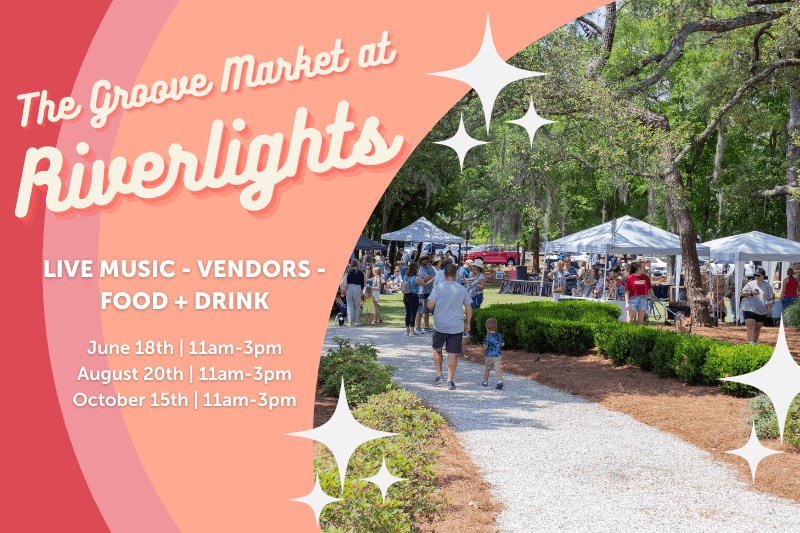 The Groove Market at Riverlights Featuring 30+ Local Businesses
Come explore everything Riverlights has to offer and shop from 30+ local artists, bakers, and more at The Groove Market. The Groove Market will be at Riverlights on June 18th, August 20th, and October 15th from 11am-3pm. Shop and eat to the beat of live music before heading out to tour our 15 model homes. Riverlights is the perfect place to spend a warm spring day with the whole family, including your four-legged friends.
Not only are the bars and restaurants in Marina Village open for a savory lunch or cocktail, local food truck favorites like Coastal Craft Creamery will be onsite for a yummy treat!
Before or after you shop the market or visit the model homes, stop by The Getaway Café & Provisions for a delicious gourmet sandwich or savor a mouthwatering pizza from Girls with Dough. If you are lingering around, and need a cocktail with a view, then Smoke On the Water should be your last stop before heading home.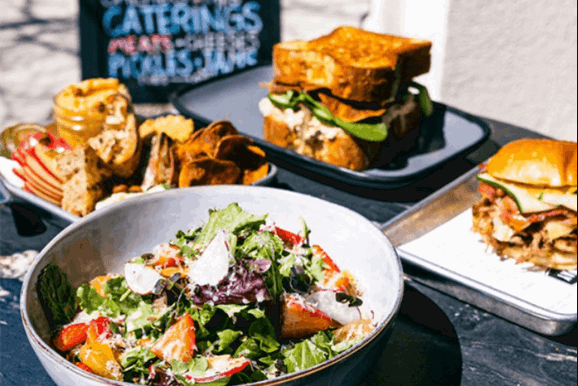 Live Oak Commons will come alive during this event with talented artisans offering everything from locally sourced sea glass creations to homemade baked goods. Stop by Salty Ceramics for handmade mugs, soap dispensers, planters, and more. Check out Ksea & Co. for custom décor and handmade wooden signs and keychains. Swing by Sweet Things Bake Shop for an irresistible treat or indulge yourself with a French Macaron from Sift Macarons. Visit the Fairy Hair booth at the Riverlights Information Center and ask us any questions you may have about our exciting coastal community.
Visit Riverlights on June 18th, August 20th, and October 15th for a fun-filled day of live music, local vendors, and food trucks.