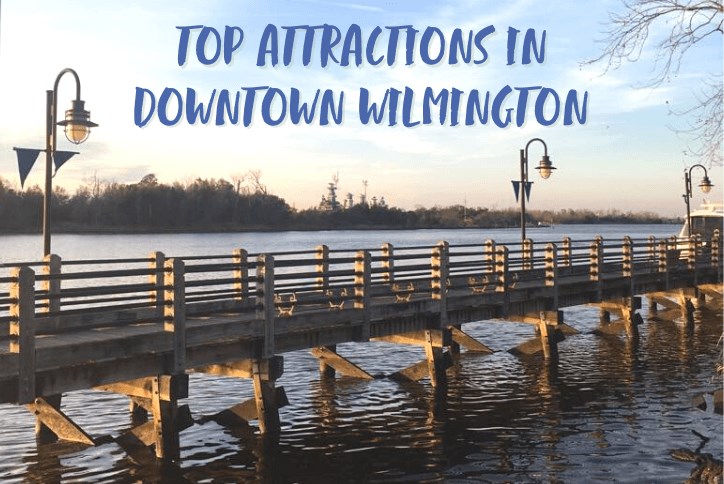 Top Attractions in Historic Downtown Wilmington, NC
Historic landmarks, award-winning eateries, and scenic river views can all be found while visiting Downtown Wilmington. Enjoy a mix of big city entertainment and small-town charm when touring Wilmington's downtown districts. There's something for everyone to enjoy from fun dining spots to fabulous boutique shops, and so much more.
Visit these top attractions in Downtown Wilmington, NC during your next visit:
Wilmington Railroad Museum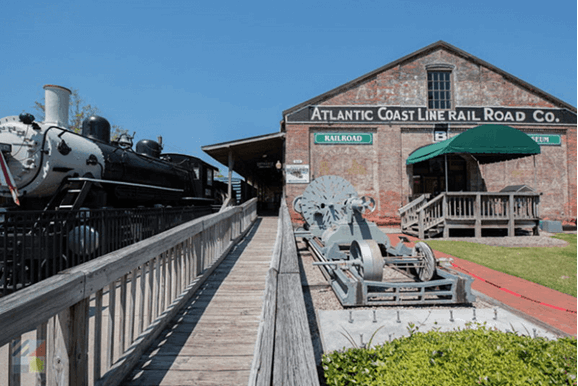 You can take a (train) ride down memory lane with an educational and historic experience at the Wilmington Railroad Museum. Explore Wilmington railroad history and highlights of the Atlantic Coast Railroad System. The Wilmington Railroad Museum includes a full-size steam engine, model trains, and many other exbibits that would captivate any train lover.
Front Street Brewery
Home of Eastern North Carolina's largest whiskey selection, Front Street Brewery is a must-see when visiting Downtown Wilmington. This brewery has been serving award-winning brews and delicious eats for over 25 years. Before it was Front Street Brewery, it was a men's warehouse from 1940-1982, with history dating back as far as 1865 when it was originally a dry goods store. Today, they are known as Wilmington's longest operating brewery and have received 109 different awards for their craft beers.
The Cotton Exchange
The Cotton Exchange encompasses 8 historic buildings connected with brick walkways, beautiful courtyards for open seating, and pine beams located in the 30 specialty shops and restaurants. The Cotton Exchange offers boutique shopping combined with downtown history. Dating back to 1884, this historical building was once a flour mill and later a cotton export business. The Cotton Exchange is the place to go for shopping, dining, or a stroll down history lane.
Battleship North Carolina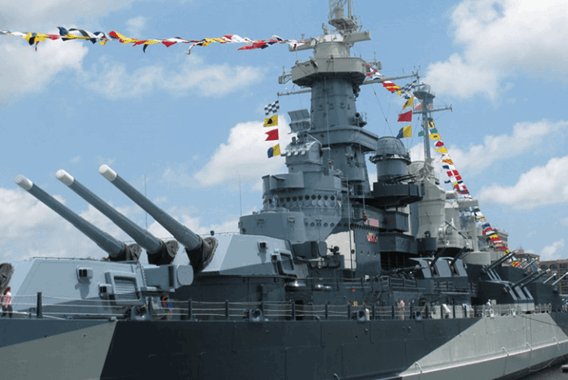 Step foot on the USS North Carolina and imagine what it was like living on a battleship during WW ll. Wilmington has been home to the USS North Carolina Battleship since 1961 and its history holds a special place in the hearts of those who served in combat. Visit the battleship for an immersive experience that brings you to the forefront of history. The ship has 9 levels to explore and is open 7 days a week for self-guided tours.
Wilmington Water Tours
Voted best tour in Wilmington, Wilmington Water Tours offers daily boat excursions with stellar views of the coastline. From romantic private charters to sunset cruises that host up to 49 passengers, each cruise showcases coastal history and wildlife. Wilmington Water Tours offers 8 different tours, all guaranteed to create lasting memories on the river.
Downtown Wilmington is a central hub for history, shopping, dining and entertainment. Visit Wilmington's award-winning downtown area for an enjoyable afternoon or fun-filled evening.