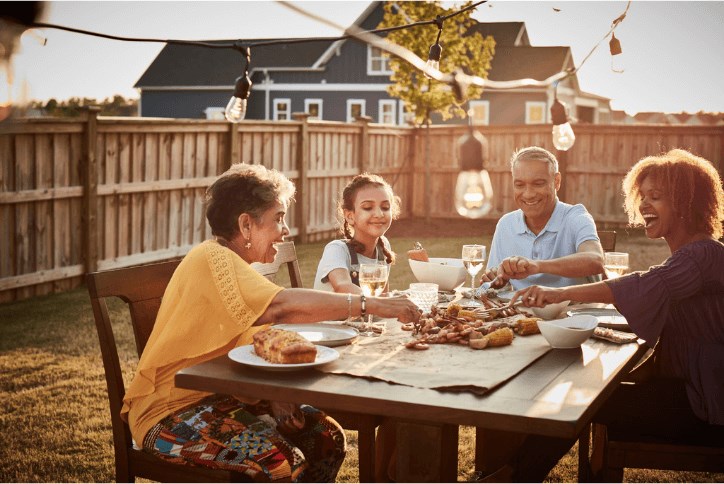 Wilmington's Riverlights Lit Up in 2021
Nationally, real estate sales were a top story throughout 2021, with low interest rates, continued workplace flexibility and crazy demand for inventory. Certainly, Wilmington's real estate sales reflected all these trends with Riverlights serving as a perfect Exhibit A.
In a nutshell: 2021 sales at Riverlights were through the roof! We blew past our annual sales goal by June and closed the year with 268 total sales. In many ways, it was a continuation of 2020's sales activity, a trend that suggests Riverlights, as it continues to mature and grow, fills important needs for buyers at all points-of-entry in the real estate market: first-time buyers, forever home buyers, empty nesters, second home seekers, luxury buyers, retirees, Southern transplants, and families looking to accommodate multi-generations. They all found their wish lists were fully met here.
Indeed, Riverlights, together with its team of nine homebuilders, provides a variety of homesites and plans to choose among and a steady supply of lot inventory -- townhomes, duplexes, single family, and custom luxury homes among them. In 2021, there was a steady supply of new homes under construction, on average 160 at any given time.
Our growth also reflected that of Wilmington, particularly as shifting workplace dynamics fed interest in mid-town cities. This work-from-anywhere-era has fueled many to see Riverlights as a welcome alternative with plenty of outdoor amenities to make the lunch hour and weekends feel like mini-getaways.
The long sought-after "work/life balance" is more easily achieved when your immediate community offers recreation and a social fabric that easily weaves so many newcomers into neighbors and friends. That's the delight of a master-planned community that brings everything home.
Other Riverlights achievements in 2021?
Marina Village, our town square and commercial center, welcomed Girls With Dough, an artisan pizzeria and pub with craft cocktails, draft beers and a loyal following.
The Getaway Café & Provisions moved into Marina Village to bring grab and go fare, snacks, coffee, tea, beer and wine and events.
Speaking of Riverlights' eateries, Smoke on the Water reported an amazing $2M in sales last year! It's a favorite throughout Wilmington for its unparalleled menu and sunset views.
Riverlights introduced Capstone Cottages, the area's first build-for-rent neighborhood. This community of 279 homes broke ground in early August. This new multi-family concept fills a need for young professionals, buyers awaiting a home under construction, empty nesters and families looking for an independent home for relatives.
Our laid back vibe, where salty air meets southern hospitality, was established with the first residents in 2016, and continues with the ever-growing neighborhood of now 1700+ residents. 
River Row opened to expand Riverlights' offerings in the luxury waterfront market. Seven of the eight available homesites sold within just a few months! Likewise, seven of the 19 lots in Hamps Landing, another riverfront enclave of larger homesites, were reserved or sold last year. Combined, the two luxury neighborhoods have only 14 homesites remaining.
We welcomed a new builder to our family of builder teams with New Leaf out of Charleston, SC. New Leaf brings its signature low-country style to Riverlights, with homes that feature lots of windows and indoor/outdoor spaces to take full advantage of our mild climate.
Luxury homebuilder AR Homes started construction in early 2021 at Riverlights, and opened their stunning 2,175 sq.ft single family model home, the Seascape in mid December.
Two multi-family apartment projects also made news in Riverlights. The existing Mosby community was sold for a local record-breaking sum of $64M, while plans for Sterling, our next luxury apartment community, were formalized. Sterling, together with Capstone, mentioned above, will be the first components of the 120-acre commercial section in Riverlights, 7Bridge, that will bring businesses catering to day-to-day needs, such as fitness facilities, small medical practices, professional offices, maybe a daycare, a veterinarian, and the like.

Taken altogether, 2021 serves as an outstanding barometer for the continued success of Riverlights. With plans for 3,000 front doors when completed and 1,174 lots developed to date, there is plenty of runway left to enjoy this tremendous momentum!