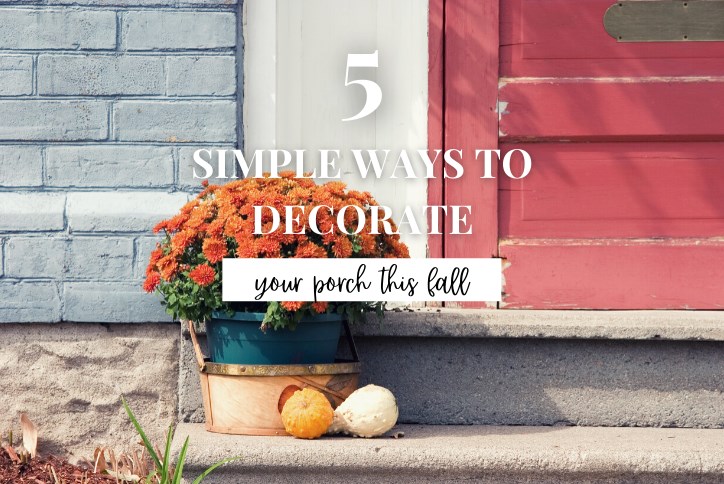 5 Simple Ways to Decorate Your Porch This Fall
Believe it or not September 22 kicked off the first day of fall! We are now in the season of pumpkin spice and autumn evening sunsets. If you haven't already started to decorate your porch with holiday décor, we'd love to offer some quick and easy tips to bring the true autumn spirit to your outdoor sanctuary!
1. Put up a fall wreath
It may seem simple, but adding a nice fall wreath to your front door can make all the difference. A front door wreath welcomes visitors, family, and friends to your home so it is important to keep it fresh and in season. Insider tip? Repurpose your summer florals to create a metallic floral wreath.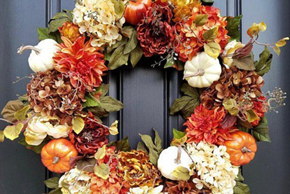 2. Try white pumpkins
If you're up for something new, try decorating with ivory-hued pumpkins. Paired with soft gray and muted blue color palettes, this trend will create a gorgeous and modern front porch look.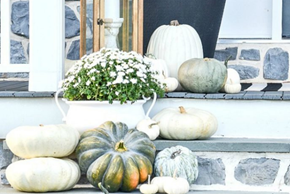 3. Give us all the mums!
Colorful mums are the perfect fall plant. We recommend mixing containers to create a beautiful rainbow of fall colors. Add in a few pumpkins and gourds and you are good to go!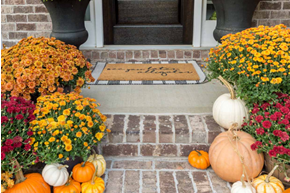 4. Bring out the lanterns
A few lanterns with candles can add just the right amount of style to your front porch décor! We recommend adding a battery-operated candle to create a soft glow inside the lantern. Want to make it a DIY project? A few small tea light candles in mason jars creates a gorgeous glow as well!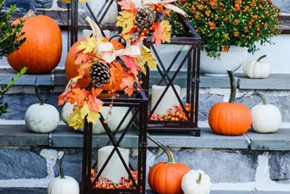 5. Add some personalization
Nothing says southern like a good monogram! Add a pillow with your initial, or a monogram pumpkin to give a friendly, and stylish touch to your fall front porch display.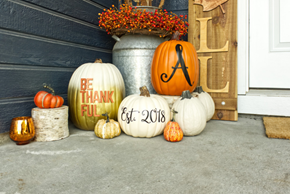 Do you have an insider tip for decorating your front porch for fall? We'd love to see it! Email your photo to riverlights@newlandco.com. Happy Fall!