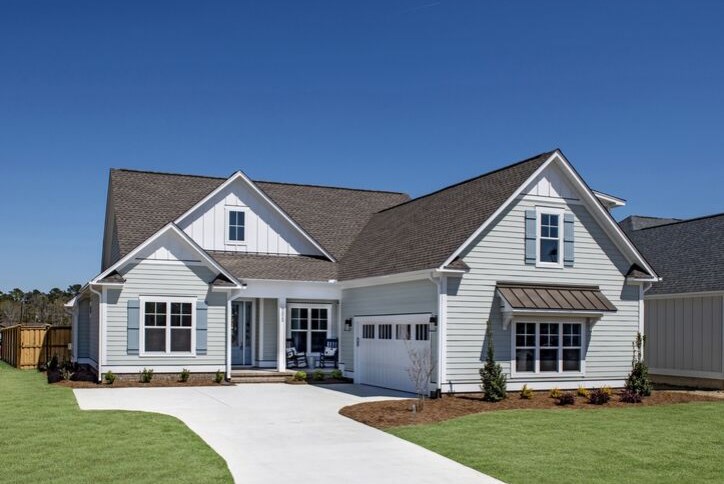 October Builder Spotlight: Charter Building Group
            With a vast collection of local builders to choose from, Riverlights is equipped with a builder to fulfill the needs of any homeowner. One such builder that has demonstrated a great caring for their clients as well as some incredibly unique homes and customization options is Charter Building Group.
            Founded in 1989, with 30 years of expertise, Charter Building Group specializes in classically designed home construction and has provided homes throughout the greater Wilmington area. Charter takes a unique approach to building your home with a semi-custom process that allows for clients to change aspects of the floorplan of their choosing in order to eliminate the stress of building a custom home with more flexibility than simply choosing a floorplan from a portfolio. Homeowners are able to personalize their home during the construction process, including the addition of an outdoor kitchen, fireplaces and patios, as well as extending your living space with oversized sliding doors that open out into spacious yards. 
            Another exceptional difference that Charter Building Group prides itself on is their dedication to their clients. They work diligently to maintain an intimate relationship with their homeowners from start to finish. The Charter team is highly knowledgeable and guides you through every step of the building process. They review each detail with you during the pre-construction meeting in order to ensure that every facet of the home design is up to the standards of the client. The Charter team also works hard to keep all of their out-of-town clients up to date on the construction of their home through frequent pictures and phone calls so their homeowners never feel out of touch with the development of their home. One year following the completion of a Charter home, the team provides an on-site meeting with the client in order to guarantee that all aspects of the home are still up to standard and provide prompt maintenance on anything that may need adjustments.
            With home packages starting in the mid 400's, Charter Building Group works to set itself apart from its competitors and adds great value to the repertoire of home builders in the Riverlights community. They have provided beautiful and upscale homes throughout Wilmington and hope to help you call Riverlights home.