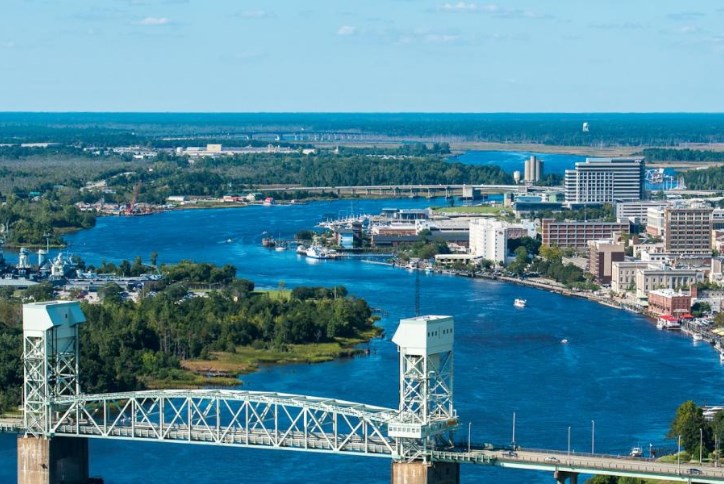 Hurricane Florence : One Year Later
            What felt like only a short time ago, the Carolina coast was faced with the wrath Hurricane Florence. The city of Wilmington received four long days of strong winds and heavy rains that resulted in damage to many homes, businesses, and significant landmarks of the historic port city. The arrival of Hurricane Florence inspired the phrase "ILM Strong" and compelled each Wilmington resident to deeply consider what that term meant to them as the post-Florence damage was assessed. For many, the immediate future appeared bleak and overwhelming, but the bustling Wilmington community congregated around those most deeply affected by the storm and began to pick up the pieces of a damaged city.
            One year following Hurricane Florence, Wilmington has bounced back stronger than ever with a heightened sense of community, perseverance, and a renewed focus on improvement and expansion. Wilmington still harbors some scars of Florence with the presence of FEMA, the Federal Emergency Management Agency, still assisting in certain parts of the city with those still financially affected by the storm. However, despite the damage inflicted during the hurricane, many aspects of the Carolina coastal town were insanely resilient and withstood the storm well or were repaired quickly. The beaches of New Hanover county-- Wrightsville, Carolina, Kure and Fort Fisher-- showed little sign of erosion and many of the businesses in these areas that sustained damage have almost entirely recovered; significant businesses such as Shell Island Resort and Blockade Runner Beach Resort in Wrightsville Beach closed their doors for many months to focus on repairs and upgrades, but have reopened to the public as of this past spring and are as busy as ever. Many other businesses and government buildings, having assessed the impact that future hurricanes may cause to buildings, are beginning to take measures to reinforce and retrofit their establishments as a preventative measure for hurricane seasons to come.
            On a grander scale, both town governments as well as North Carolina government are taking steps to ensure that hurricane procedures for future storms are more effective to the community. Places such as Carolina Beach are revamping their re-entry process for residents and employees of the island to return to the area in a more safe and efficient manner. This year, Governor Roy Cooper established the North Carolina Office of Recovery and Resiliency in order to provide disaster recovery coordination with services that include recovery funding, public outreach and education, processing of program applications, and much more.
            For RiverLights in particular, Hurricane Florence helped to emphasize the strength and resiliency of this one of a kind community. Located outside of a flood zone, at one of the widest points of the Cape Fear River, and with control of the water levels of the man-made lake within the community, RiverLights sustained no flooding of any kind. Several of the commercial tenants located at Marina Village, such as Magnolia Social Cafe and Southern Shores Craft Beer and Wine, remained open in order to provide meals for first responders in the area. The residents of RiverLights take pride in their deep ties to community and kinship; take the time to tour RiverLights and experience a community where love for your neighbor and dedication to city steeped in history and diversity is embedded in its roots.