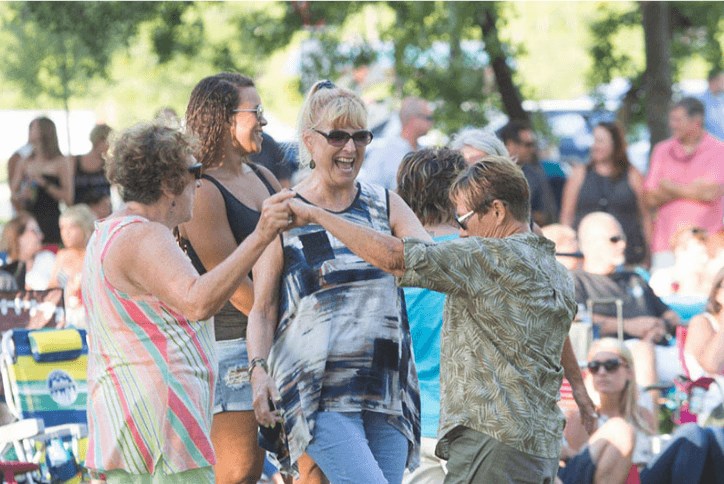 Tunes Around Town - Live Music in Wilmington, NC
            The easy pace of life on the Wilmington coast comes with a few shared passions between neighbors: a love of good food, warm weather, relaxing by the water, and a love for live music. Summers in the coastal south are renowned for their warm nights, salty air, and music hanging on the sea breeze. From the beaches of Wrightsville, Carolina and Kure, to Historic Downtown Wilmington, there is no shortage of live music to enjoy throughout the summer months. Wilmington is a hub for up-and-coming local bands, annual concert series', and big name musicians with dozens of venues to visit. With both free and low priced options, here are some of the summer concerts that RiverLights residents are looking forward to this summer:
Downtown Sundown
            This summer concert series is the signature music event in Wilmington each year and takes place at Riverfront Park in historic downtown Wilmington. This concert series is free to the public with incorporated beer and wine sales and is designed to help draw attention to Wilmington's local businesses in the downtown area. Downtown Sundown is held every Friday from May 24th to August 30th and features a variety of music with an emphasis on tribute bands emulating favorites such as The Beatles, Tom Petty, Red Hot Chili Peppers, and The Eagles.
Airlie Summer Concert Series
            Originally owned by Pembroke and Sadie Jones, the Airlie Gardens serve as a public area available for tours to the public. One of the many popular celebrations at Airlie Gardens is their summer concert series that takes place on the first and third Friday of the month from May 17th to September 20th. Residents of Wilmington and those traveling into town for great music can enjoy this chance to experience local bands under the magnolias for only $10 per adult and $4 for kids.
Jazz at the Mansion
            One of the most notable historic sites of Wilmington is the Bellamy Mansion Museum of History and Design art located in downtown Wilmington. This non-profit museum hosts an array of happenings each year, one of which is Jazz at the Mansion, a summer Jazz concert series performed in conjunction with the Cape Fear Jazz Society. General admission ticket sales are only $18 with beer, wine and snacks available for purchase and takes place once a month from May 9th to September 12th.
Outdoor Concert Series at Marina Village
            For the residents of RiverLights, summertime tunes are just a short drive or golf cart ride away, located at Marina Village, the community hub of RiverLights. On the second Saturday of the summer months -- June, July and August -- RiverLights hosts an evening outdoor concert with fun local bands that know how to create the sounds of summer. The Outdoor Concert Series at Marina Village is free to the public with food and drink sales available at a multitude of retail establishments surrounding Live Oak Commons in Marina Village. There is no better place to listen to good music and enjoy the outdoors than right on the banks of the Cape Fear River as the sun sets.
This summer, come explore Wilmington for the sounds of summertime at any number of outdoor summer concerts and join us in Marina Village at RiverLights for the best summer tunes in the city. Check out the RiverLights Summer Concert Series schedule here.