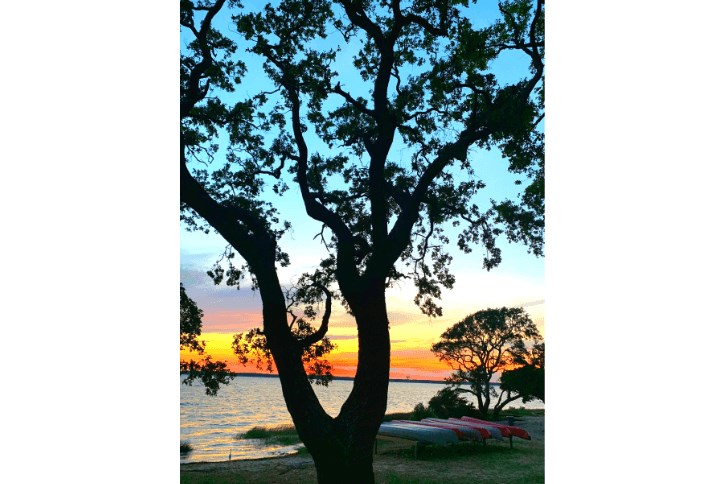 10 Things Wilmington Newcomers Need to Know
New to Wilmington? 10 things newcomers need to know.
Whether you call us the Port City, Wilmywood, or ILM, Wilmington is one of the happiest and happening places to live on the East Coast. Here are 10 reasons why.
Wilmington is one of the most desirable cities in the U.S. In 2017 and 2018, Wilmington was one of the fastest growing regions in the country. A varied population, with a vibrant music and arts scene, paired with booming education, medical, and technology industries makes the Wilmington area a haven for recent graduates, families, and retirees alike.
Wilmington is a dog city. Those of us who love our dogs know that some places are more pet-friendly than others. Who doesn't love taking their best furry friend with them out to eat, to grab a beer or to walk the beach? You'll find many bars, restaurants, shops and beaches in Wilmington that welcome you and your (well-behaved, leashed) pup with open arms! 
Wilmingtonians are super active. Whether its kayaking along the Cape Fear River or Intracoastal Waterway, running the Loop at Wrightsville Beach, hiking at the Carolina Beach State Park, or biking the trail networks at RiverLights, locals find any excuse to get outside and move. Many people think all Wilmington has to offer is it's beaches but there are so many other areas to explore! Ask a RiverLights representative in the Information Center what their favorite places to be active are
Millennials love Wilmington. As industry leaders such as GE, Corning, and PPD move their offices to Wilmington, we are seeing more young people follow suit. Wilmington is a haven for recent graduates searching for decent jobs, quality of life, and coastal living! We've been rated the second best city for stretching your pay, which is an important
Baby Boomers love Wilmington, too. Southeastern North Carolina is a highly sought after retirement location and retirees are still flocking to this little slice of southern heaven. Since we have an approachably priced housing market, good healthcare, and rely heavily on the hospitality and tourism industry, Wilmington is the perfect place to set down your final roots to enjoy your retirement.
You'll find plenty of fish in the sea in Wilmington. Wilmington is a fisherman's paradise. Whether you're new to the game or a seasoned fisherman, Wilmington and its area beaches have plenty to offer. We have year-round fishing and a wide variety of species biting in our waters. Throw your hook from a pier, cast a line directly from the sand and shore fish, or hire a charter to explore the deeper waters of coastal North Carolina.
The beer is cold. It's no secret that the people in Wilmington like to relax with a cold one at the end of a long hard day. Wilmington is currently home to 17 (and counting!) breweries which is a niche tourism industry that brings thousands of people to the area every year. Whether you're downtown, exploring Carolina Beach, or running errands around midtown, chances are there is a brewery nearby. Child and dog friendly, our local breweries make everyone feel welcome!
Wilmington is an emerging food destination. For a small city, Wilmington certainly has its fair share of restaurants. You'll find a wide array of international cuisine scattered throughout town including Thai, Caribbean, Spanish, Honduran, Mexican, Vietnamese, Peruvian, Middle Eastern, Japanese, Indian, Italian and more!
There are plenty of fun things to do in Wilmington. We've got festivals, beaches, carnivals, golf, surfing and shopping… there are a number of ways to stay entertained in this town. History buffs can wander museums and historical homes downtown. Music lovers can catch a live show at Greenfield Lake Amphitheater. Shell collectors have 2 beaches right at their fingertips, and 5 more within a 45 minute drive. If you have a hobby or a passion, chances are you'll find a spot to hang in Wilmington.
Wilmington offers many great places to live…But none compare to RiverLights. This is your chance to live an active lifestyle in a coastal community with tons of amenities, including shops and restaurants, right at your fingertips! This is no ordinary neighborhood. The design was intentional to incorporate the beauty of the Cape Fear River into our master plan and provide easy access to water via the river or the RiverLights Lake. Beyond well-designed and versatile home options, unique amenities, and ideal proximity to historic downtown Wilmington, RiverLights seamlessly connects outdoor living with the benefits and pleasures of a close-knit community. Join us for a community visit and find out how you can live your best life at RiverLights.