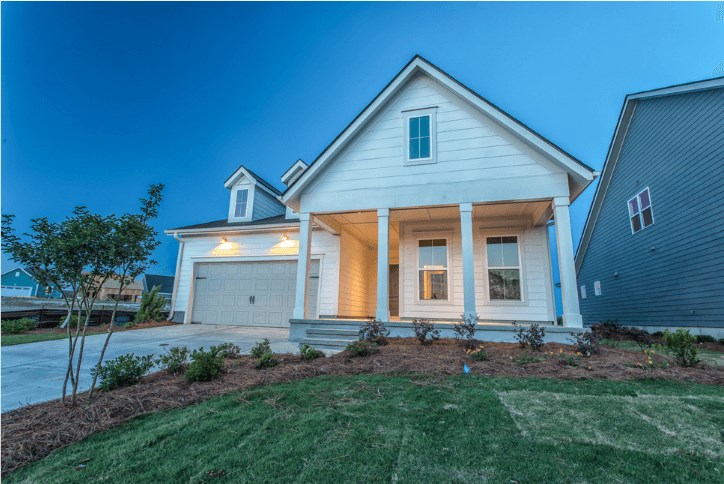 June Builder Spotlight : Pulte Homes
With over 50 years of real estate development experience, Newland understands the significance of multi-generational practice and expertise; equipped with this insight, Pulte Homes was introduced to the repertoire of builders designing beautiful, one-of-a-kind homes for RiverLights. Founded in 1950, Pulte Homes has a resume boosting over 65 years of building proficiency and excellence. Based in Atlanta, they were named the third largest home construction company in the U.S. in 2016 and have built in 25 states in order to deliver over 700,000 homes to happy residents. Pulte Homes has set themselves apart from their competition through the creation of consumer inspired plans; they feature designs that have been influenced by their client feedback for a home that makes life easier for the homeowner.
With an impressive build time of six months, Pulte Homes has a desire to promptly provide their clients with "life tested" home designs. These floorplans will emphasize smart storage solutions, energy efficient features, large porches, spacious lofted living spaces, and master suite options. The Pulte Homes designs tailored for RiverLights offer five floorplans to choose from, ranging from three to six bedrooms and 1,800 to 2,800 square feet starting in the low $300,000s. These thoughtfully curated homes also feature large backyards, a 10 year builder warranty, and forward thinking, innovative configurations as they are pre-wired for Smart Technology products to accommodate the current and future needs of their homeowners. Pulte Homes has also incorporated online tools to help aid in the building and designing process, making their website a one-stop shop for all aspects of the development for their client's home.
Much like Newland, Pulte Homes believes in the unique perspective that decades of progress and dedication can bring to the table when building and designing a home. Pulte Homes has a national presence that is focused on building homes that honor the clients' needs and wants. With five unique floorplans to choose from and a fully furnished model to tour, RiverLights invites you to explore its newest builder, Pulte Homes, to find the home of your dreams along the Cape Fear River.