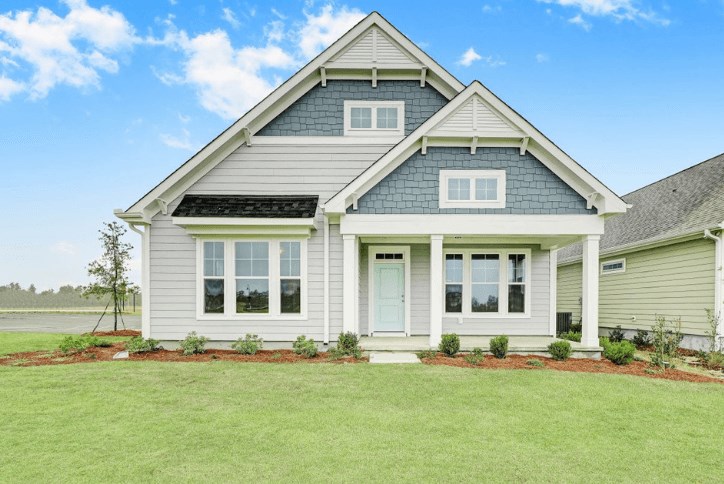 July Builder Spotlight: H&H Homes
           Newland believes in the power of opportunity. Here in RiverLights, you have the opportunity to choose from a variety of talented local builders in order to construct the house you've always dreamed of. H&H Homes, one local builder in the RiverLights repertoire, has been designing dream homes for clients since 1991 with the intention of proving that beauty and affordability really can go hand in hand. Founded by Ralph and Linda Huff in the Fayetteville, North Carolina area, H&H Homes was inspired by the concept of providing affordable homes to military families in Fort Bragg. The Huff's eventually expanded their services to the Goldsboro and Moore County regions as they continued to perfect their design and build process.
            With 28 years of experience under their belt, H&H Homes knows the importance of providing a positive customer experience.  This is illustrated in every touch point, including their Great Expectations Management System that focuses on customer feedback in order to alter and enhance their technique to ensure the ultimate positive customer experience. The development of GEMS includes a three phase process to help customers stay connected to every aspect of the construction progress of their home. H&H Homes utilize green building designs and materials in order to devise increased efficiency for their client's homes; on average, their homes are 37% more energy efficient than a typical new home. Throughout the construction process, their homes undergo a series of third-party inspections in order to ensure the highest quality standards are achieved for their clients and each completed home comes with a 10 year structural home warranty protection.
            H&H Homes has continued to demonstrate a deep caring for their clients as they provide a hands-on and intimate approach to the new home construction process. As a company that cares, they have not lost touch with their roots; with their Hometown Heroes Rewards Program, H&H Homes rewards deserving military and civil service personnel by offering them 1% of the base price off of one of their homes that can be applied to home site premiums or the H&H Design Studio Upgrades. H&H Homes has a desire to provide the best for those that have given the most for our country. They deliver this same level of commitment and passion to their everyday clients, because they hope to ensure the best for each new home buyer. With home packages starting in the low-$300s, H&H Homes delivers great value. Visit RiverLights today for more information and to meet this special builder that is as devoted to each individual client as they are their community.