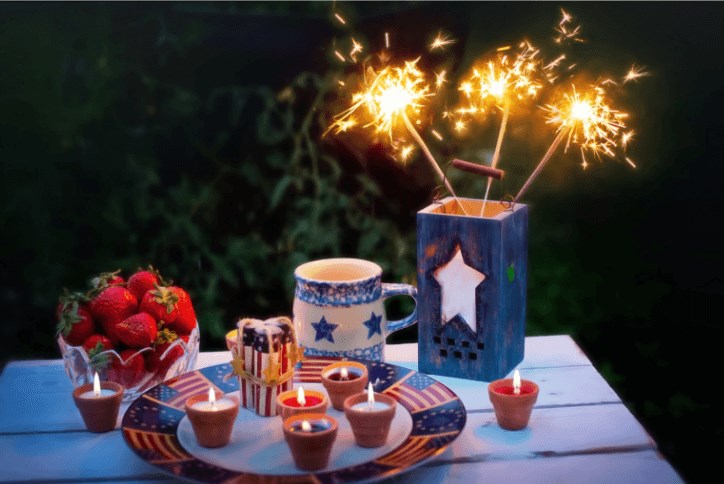 4th of July on the North Carolina Coast
No matter the season or time of year, there is always a celebration to be found in Wilmington. From the Azalea Festival in the spring to the Holiday Flotilla following Thanksgiving, Wilmingtonians love any excuse to host a parade, festival, street fair, or any other festivity. Independence Day in Wilmington is the perfect reason to celebrate our great country and its battle for autonomy.
Downtown Wilmington
During July, there are several Independence Day celebrations to choose from in both the heart of Wilmington as well as some of the surrounding towns. The historic downtown district of Wilmington, where past generations come alive, hosts a fireworks display each year along the boardwalk overlooking the Cape Fear River. This grand presentation is delivered from the U.S.S Battleship North Carolina across from the historic Wilmington courthouse and can be seen from any point along the boardwalk from 9-10 PM on July 4th!
Carolina Beach
Less than 11 miles from RiverLights in Carolina Beach, the Independence Day Boardwalk Blast will be hosted on July 3rd along the Carolina Beach Boardwalk. This special event will feature live music beginning at 6:30 P.M. and the evening will conclude with a production of fireworks over the Atlantic Ocean.
Southport
Approximately one hour south of Wilmington is the quaint town of Southport, NC where the largest Independence Day celebration in North Carolina takes place each year over the course of more than a week leading up to July 4th. Many events are added or removed over the years, but the ceremony begins each year with the reading of the Declaration of Independence and ends with a grand fireworks display on the evening of July 4th. The festival includes parades, food vendors, activities for all ages, live music and much more.
July 4th is one of the nation's favorite days to celebrate and there is no better place to do so than the North Carolina coast. With festivals and fireworks taking place only minutes from the RiverLights community or just a few towns over, there is no shortage of venues to choose from for our residents to celebrate American independence.