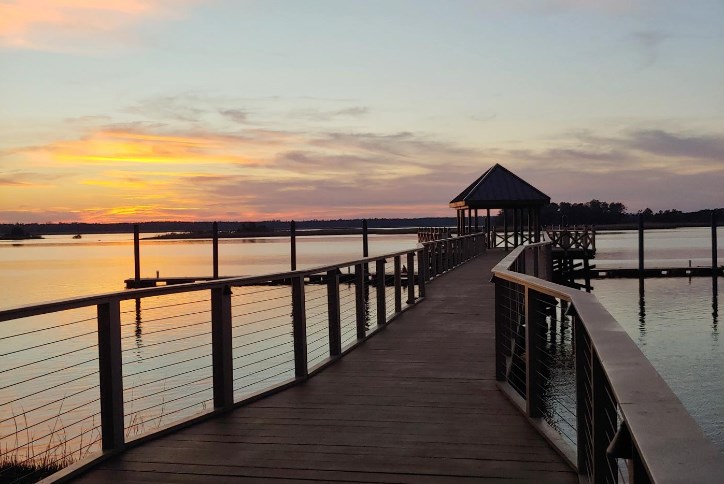 Say Goodbye to 2020
Well, that's a wrap for 2020 and what a year it was! We might have had to change how we live, work and play, but that didn't stop us from celebrating the finer things in life. From major milestones to great neighbors, the community had much to celebrate, and celebrate we did.
Major Milestones
We welcomed our 500th resident to Riverlights by organizing a socially distanced drone toast throughout the community. With Riverlights cups held high, we raised our glasses to salute this momentous occasion – even T-Rex made an appearance! We also welcomed several new merchants in Marina Village. These included Water + Color Gallery, Shore Break Bikes, Edward Jones and The Woman's Place. We are excited to have them on board and know they will be great additions to the community! 
Great Neighbors
As the true rock stars of 2020, the Riverlights residents rallied, bringing our close-knit community even closer. They were able to find creative ways to socialize safely with their neighbors, all while bringing joy to their hearts. With socially distanced dance parties, roving outdoor concerts, and chalk walks, there was a little something for everyone. AND, through the Riverlights app, a program called Neighbors Helping Neighbors was launched to help support those who may be in need. The residents of Riverlights are truly what make our community so special.
All in all, we made it through an interesting time. As our community grows in 2021, we will continue experiencing new milestones and meeting new great neighbors. And we can't wait!