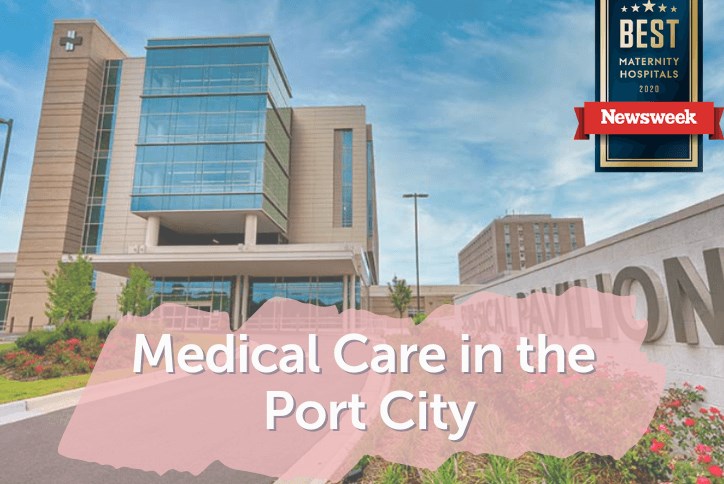 Local Medical Care Assures Wilmington is a Great Place to Live
Wilmington's healthcare scene is turning into its own attribute of the area. While not quite the draw to the Port City as its culinary talent, or its renowned beaches and historic downtown, healthcare is its own measure of a community's viability. And Wilmington can take pride and comfort in the healthcare it extends.
While the acclaimed Duke University Hospital and UNC Medical Center in Chapel Hill are a little more than a two-hour drive away, local hospital, surgical, cardiac, orthopedic, women, pediatric and cancer care offer state of the art treatments that negate the need for travel.
In 2021, Novant Health purchased the community hospital, New Hanover Regional Medical Center. Novant Health is a not-for-profit health system that operates a network of hospitals, physician clinics and outpatient facilities across North Carolina, South Carolina, Georgia and Virginia. The NHRMC hospital is 700+ beds, making it the second largest hospital in the Novant Health system. Because it also serves a total of seven counties throughout southeastern NC, it is the primary location for emergency and specialized services.
With Novant's entry into Wilmington came added value in partnerships with UNC Health and UNC School of Medicine, bringing new expertise and more medical talent, along with advanced research and clinical trials. Novant is also a pioneer with the use of artificial intelligence to detect strokes earlier, greatly increasing the chances of recovery.
Novant Health-NHRMC is the region's leading provider for specialized care, including neurosurgery, cardiology, oncology, orthopedics, minimally invasive surgery, vascular surgery, pediatric critical care, trauma care, renal care, inpatient and outpatient rehabilitation, and behavioral health.
The hospital also boasts award-winning women and children's care. The Betty H. Cameron Women's and Children's Hospital is recognized by Newsweek as a Best Maternity Care Hospital. This 195,000-square-foot facility offers expert women's and children's care, including obstetrical care for both routine and high-risk deliveries. It is also the state's only all-private-room neonatal intensive care unit that cares for premature and critically ill infants and babies.
Novant Health Zimmer Cancer Institute is also the only cancer center devoted to the diagnosis, treatment and support of cancer patients in southeastern North Carolina. The Zimmer Center received the inaugural Health System and Patient Support Team of the Year Award by the American Cancer Society in recognition of the institute's exemplary health care system.  
Indeed, the hospital has a list of its many accolades, awards and national ratings to recognize its accomplishments. Check it out here.
The hospital also has a standalone orthopedic hospital that specializes in the care and treatment of orthopedic conditions. It has been designated by BCBSNC for distinction in knee and hip replacements, recognized as a Total Joint Replacement Specialty Center by UnitedHealth Premium® and awarded five stars for knee replacement 12 years in a row by HealthGrades.
The orthopedic hospital employs designated orthopedic nurses, therapists, technicians and surgeons including specialists in hand and shoulder, foot and ankle, and spine as well as arthroscopic surgeries, sports medicine and joint replacement.
There are also several orthopedic practices outside the hospital. EmergeOrtho, Carolina Sports Medicine and Wilmington Health, to name a few. All cater to the strains, aches, breaks and physical therapies sometimes required for age or accidents or the drive to enjoy all the outdoor recreation so intrinsic to this region.
Taken altogether, Wilmington's healthcare scene is an attribute, indeed, with specialists accessible for all manner of needs. Behavioral health, holistic health, geriatric care and more can be found in this growing city which earns numerous accolades every year for simply being a great place to live.