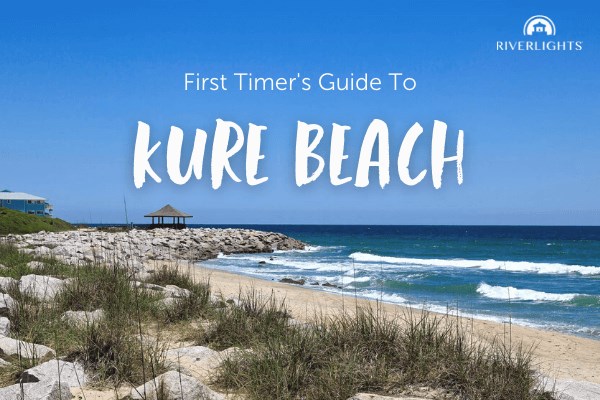 First Timer's Guide to: Kure Beach, North Carolina
If you're looking for a charming beach town that is steeped in history, look no further than Kure Beach. Kure Beach is home to the oldest fishing pier on the Atlantic Coast and offers stellar views of the ocean. This charming beach town also has tons of activities, like the Fort Fisher Aquarium and touring the Fort Fisher State Historic Site.
Grab Some Coffee and Head to the Beach
Are you in the mood for a good cup of joe to start your day trip? Happy Hippies Java Hut will serve up a stellar dose of caffeine. Some of their signature drinks include the Mermaid Magic, Pier Side Nitro Brew and Kure Beach Keto.
Check Out What's Under the Sea at Fort Fisher Aquarium
You're sure to enjoy the Rare White Albino Alligator Exhibit (the locals call her Luna) and the Hands-on Stingray Experience in the touch tank. They have daily learning events, including divers who jump in the tank with the sharks! Look on the Facebook page before your next trip. Make sure to check out the outdoor garden and stop by the gift shop for a keepsake for the memories made.
Explore the Fort Fisher State Historic Site
Want to take your trip outdoors but don't want to sit in the sun? Grab your walking shoes and check out the Fort Fisher State Historic Site. The largest land-sea battle of the Civil War era was fought here and only ten percent of the battlefield still exists today.
Enjoy Local Cuisine
If you worked up an appetite after walking around the Aquarium and State Park, you'll want to visit one of the local restaurants. You'll only find locally-owned restaurants with outdoor seating and family-friendly experiences. For a dine-in option, check out Jack Mackerels Island Grill, where there is always local seafood served. For a more casual meal visit the colorful Burger Beach Shack for a grab and go burger or hotdog to enjoy on the beach or on the pier!
Visit the Kure Beach Fishing Pier
Not ready to leave the beach just yet? Load up your beach accessories and head to the Kure Beach Fishing Pier where you can walk on the 711-foot pier to catch the evening sunset or see what the fishermen caught for the day.
Check-In to The Lighthouse
After a day of sunshine, you may need a place to cool down and perhaps put some aloe on your sunburn, make sure to stay at The Lighthouse at Kure Beach, where they even have a lighthouse as part of their hotel exterior décor.
Kure Beach may only have one traffic light, but it gets a lot of attention and visitors! This may become your next favorite beach getaway!