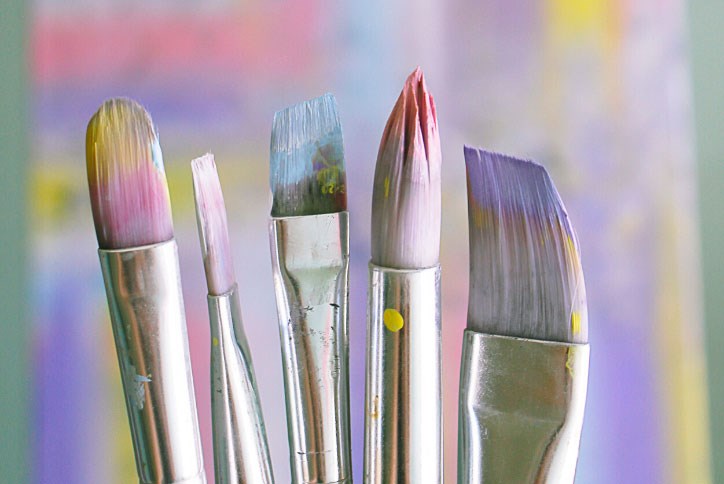 Local Artists
Once you make Wilmington home, you'll see that this community loves local! From local food, local products, local coffee shops, and much more, Wilmington is a city that encourages it's residents to shop small and support locally sourced goods. You'll find that Wilmington not only has a surplus of local restaurants, grocers, and boutiques but a plethora of incredibly talented local artists that have preserved the beauty of the Port City through their art.
Artists from both today and yesterday-year have helped to shape the Wilmington art scene and have even become nationally-renowned artists. One such artist is Minnie Evans, born in 1892 just outside of Wilmington, who eventually married a Wilmingtonian and spent the remainder of her life in the city. For many years she was the gatekeeper of the Airlie Gardens estate. Inspired by many aspects of the gardens, such as it's large oak trees and local flora, Minnie included these in her paintings. Her medium of choice was typically oil paint on mixed media as well as elaborate colored pencil drawings. These works of art featured surrealism adaptations of natural elements and expressions of the omnipotence of God; Minnie felt that many of the ideas for her paintings came to her in dreams and she rarely planned anything she created prior to its formation. Her works have been displayed in both local galleries and museums, the Whitney Museum of American Art in New York City, and has been written about in numerous local and national publications.
Similarly, artist Ivey Hayes is a visionary of the Wilmington past that has helped to encapsulate the beauty of our city. Born in Rocky Point, just 20 minutes north of Wilmington, in 1948, Ivey Hayes' love for art started at the young age of six when he began painting. After pursuing both a B.A. and M.F.A. at North Carolina Central University and the North Carolina University of Greensboro respectively, Ivey Hayes solidified his unique style of painting. Primarily painting in acrylics and oils, he often depicted the simplicity of southern living and heavily expressed his art through African American culture in the south along the North Carolina coast. His paintings are often simple, yet incredibly vibrant. Despite being diagnosed with rheumatoid arthritis and being classified as disabled, he refused to stop painting and went on to become one of North Carolina's most well-loved artists, receiving many accolades throughout his career including a solo exhibition at the U.S. Capitol Rotunda and was featured as a guest and exhibitor on the PBS program, The Charlie Rose Show.
An artist of today that is helping to expand and preserve the artistic beauty of our city is Paul Hill. A sculptor originally from Tyler, Texas he studied fine art and design at Kent State University. In the 90s he decided to put down the paint brush and pick up a welding torch which led to the creation of his amazing metal sculptures. His sculptures can be found all along the Eastern Seaboard. You can find one of his most famous pieces, "Southern Hospitality," a depiction of native Venus Flytraps, erected on the Cape Fear Riverwalk in the heart of historic downtown Wilmington.
Many of the unique and one-of-a-kind creations from Wilmington artists can be found in numerous local art galleries throughout the city and Riverlights is adding one more. With the opening of Water + Color Studio in Marina Village in 2020, Riverlights hopes to impact the art scene by giving its residents and visitors direct access to the beauty that our local artists have to offer.