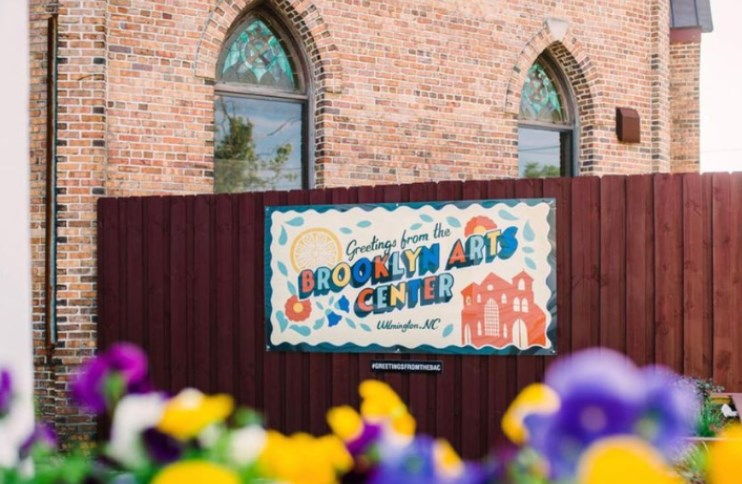 Wilmington's Districts Bring Cool Energy to the Port City
While the beaches, historic downtown and relaxed recreational vibe make Wilmington a top destination for many, there's a new energy in the Port City that is now making it uber cool: Districts! 
Suddenly there are so many more places to go, restaurants to try, mixologists to challenge and boutiques to browse.  Grab your friends, your out-of-town visitors and head to any one of these districts and you'll find plenty to motivate a solid Insta-post!
First stop:
The Brooklyn Arts District is home to the Brooklyn Arts Center, a former church that was built in the late 1800s but which fell into disrepair over the decades. Its thoughtful restoration in the early 2000s has returned the church to its rightful place at the center of this district where it hosts frequent special events, community gatherings and concerts. The whole district takes its cue from the church's historic preservation, with businesses along Fourth Street, its central corridor, largely in restored and historic storefronts. Within walking distance from the "BAC," as it is affectionally called, one encounters breweries and a bottle shop, restaurants for dining or just grabbing grub, neighborhood pubs, art studios and makers spaces. Residents from the condos and apartments keep the streets animated with live music frequently spilling out from one place or another.
Specific places to try: 
three 10: a family run restaurant in a 1920's restored bungalow where you'll find fresh modern seafood dishes highlighting traditional ingredients of the coastal and low country Carolinas along with updated classic cocktails. 
Bottega Art & Wine:  An art gallery, wine bar and community gathering space with regular open mic and karaoke nights. 
Flytrap Brewing: a taproom and beer garden that regularly draws a crowd – and food trucks.
Palate Bottle Shop offers wine and beer from across the globe with a delightful outdoor dining area to enjoy their menu of creative sandwiches and light bites, and local live music.
Boombalattis:  Ice Cream made with local grass-fed dairy without artificial flavors and colors.  If that doesn't draw you in, consider that they are now shipping nationwide. It's the bomb! They also have vegan choices, btw, and regularly have a line out the door.
Edward Teach Brewery – this 1907 building, originally a firehouse, is now reimagined as the inside of a pirate ship, specifically the Queen Anne's Revenge, the ship of Edward Teach, aka Blackbeard. Great beer, live music and outdoor patio. It's a good combination.
Goat & Compass:  This dog friendly, neighborhood English-pub atmosphere with outdoor beer garden regularly invites live local music for an easy night of fun. Plus, they serve bacon-infused vodka!  What more needs to be said?
Kitchen Sink: Alicia Mitchell spent 20 years in the pharmaceutical industry before diving into the restaurant world. But she grew up in an Italian family with food at the forefront. At the Kitchen Sink, she blends culinary arts with chemistry, and offers a main, brunch and party menus with daily specials.
Venture downtown and enjoy. We'll follow up with peeks into Wilmington's other districts:  the Soda Pop District, the Cargo District and the South Front District.  Stay tuned!