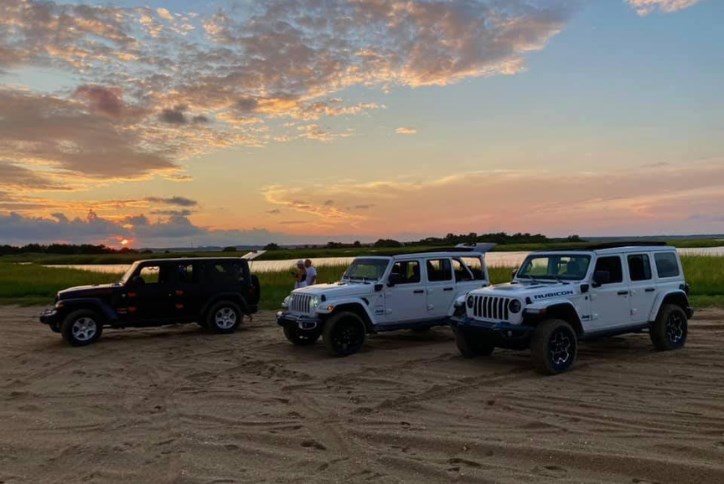 Revving up the Riverlights' Jeep Club
For Riverlights' resident Randy Lash, Jeeps and the beach, are a match made in sandy heaven. And judging by the number of families who have followed his lead, this perfect-match has developed into a social magnet.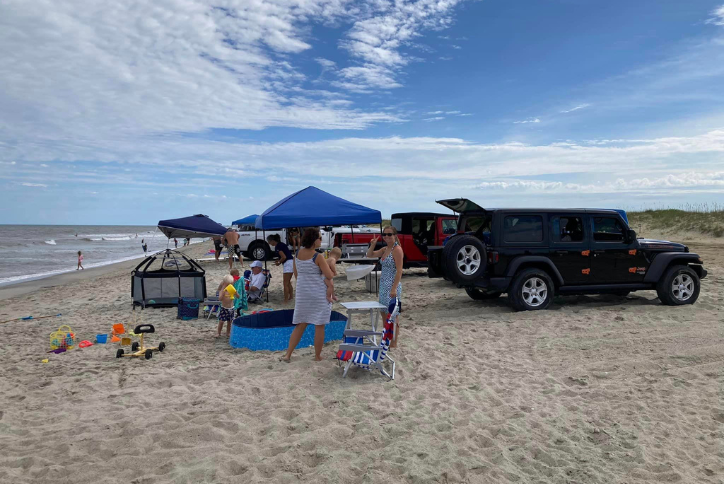 Randy and his family moved to Riverlights when the pandemic work-from-anywhere dynamic allowed them to leave Raleigh and move to the beach.  His in-laws, the Burk's, lived in Dell Web, so Randy and his wife, Blaire, had been visiting Riverlights for several years and recognized it would be a great community in which to raise their two, now three, children.
But for Randy, moving to the beach also rekindled a youthful drive. "Growing up, I always wanted a Jeep.  I loved off-roading and doing fun adventure-filled things.  So, when I learned that Carolina Beach offered 4 x 4 access, I wasted no time," he said.
Indeed, Carolina Beach's Freeman Park is one of the few beaches in North Carolina where you can drive a 4x4 vehicle. Daily or annual permits also allow for fishing, camping and boating, so Randy was all in!
Randy had noticed there were a number of Jeeps parked in Riverlights' driveways so he figured he would create a new group for Jeep-lovers. With a post on the Riverlights' Facebook page, he waited to see what would happen.  "We had 30 people right out of the gate," he said.  It was pretty clear he had stumbled onto something.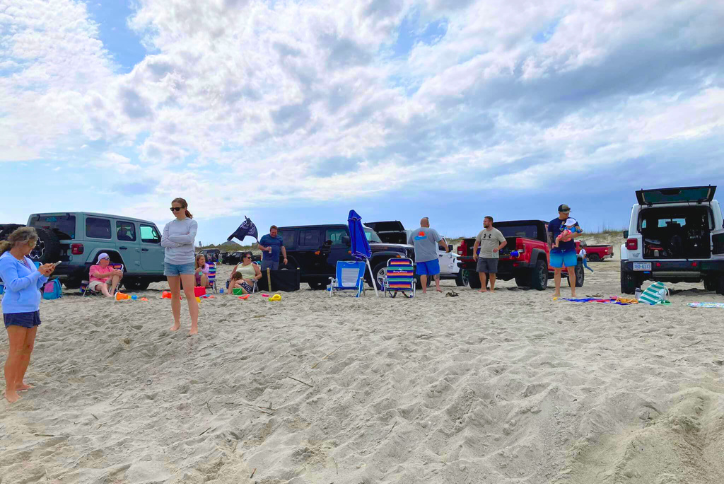 The group gathers in an easy-going last-minute manner Randy explained. "Someone throws a post up: 'Going to the beach at 4 this afternoon!  C'mon!' And people bring grills, coolers, tables and tents and everyone pitches in money for food and drink, and we just have a great party on the beach."
As the group continued to grow, Randy and others decided to make t-shirts, hats and hoodies for the Riverlights' Jeep Club. Randy has a flag he flies out the back of his Jeep and he estimates at least five Jeeps, sometimes as many as 20 gathered during that first year.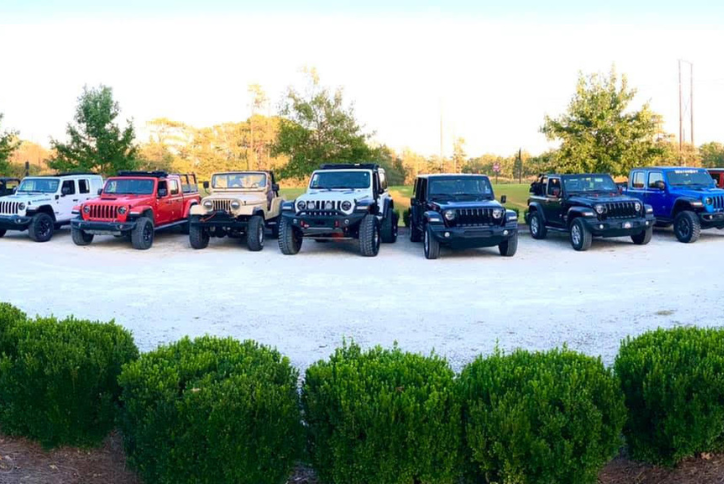 Thereafter, the growth of the club was fairly steady; last year, it doubled and now it has more than 100 members. They arrange periodic meet-and-greets at one of the Marina Village restaurants because everyone is still fairly new to the Riverlights' neighborhood. "We use the Jeep Club and these Marina Village gatherings as a way to meet new people," he said.
Once the peak summer season ends and Carolina Beach rules allow, members of the group enjoy overnight camping.  Some members of the group travel together to local "Jeep Jams" including the largest in the region in Myrtle Beach. There are plans to venture to more distant Jeep excursions – currently there is an event on the calendar to trek to the Uwharrie National Forest.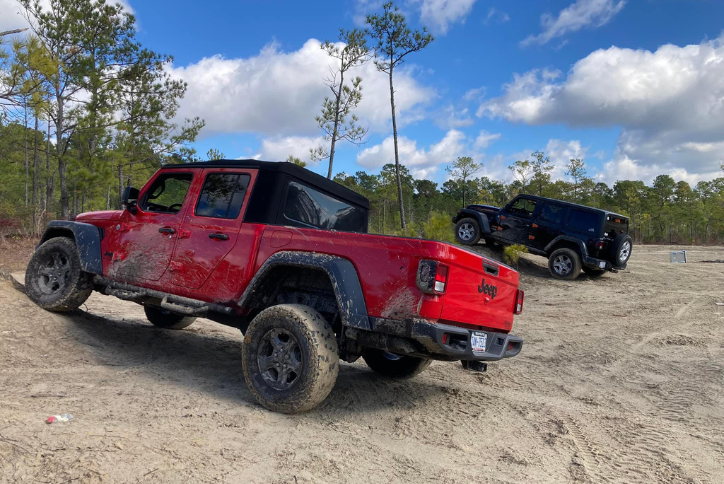 As it is, Randy is delighted that the club continues to grow.  "With so many new home owners moving in and so many of them owning Jeeps, a lot of folks are discovering that Jeeps and the beach go hand in hand." 
To learn more about the Riverlights Jeep Club you can find them on Facebook or send Randy a message at randyl4109@gmail.com.