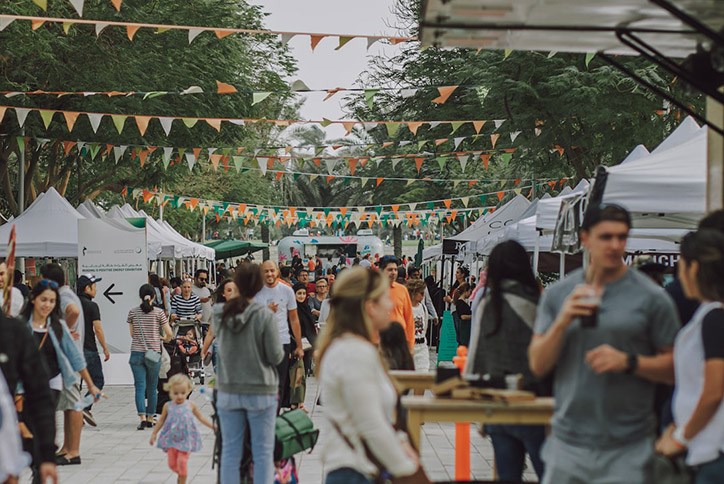 A Guide to Events in Wilmington, North Carolina
Wilmington, North Carolina, nestled along the Cape Fear River, is a city that breathes life into every season with its vibrant events and coastal charm. Whether you're a local looking for new adventures or a visitor planning your trip, Wilmington has something for everyone.
In this guide, we'll explore some of the best events the city has to offer throughout the year.  These include the Azalea Festival, Shakespeare on the Green, Riverfest, and more.
Let's take a look at the best Wilmington, NC activities for people of all ages!
Spring
As the flowers bloom and the weather warms up, Wilmington comes to life with a variety of springtime events. Here is a selection of the very best Wilmington events in the spring.
1. North Carolina Azalea Festival
The North Carolina Azalea Festival is a beloved annual event in Wilmington. It's a celebration of the vibrant azalea blooms that adorn the city each spring.
Founded in 1948, the event takes place every April. People come from all around to enjoy the colorful parade, stroll through stunning gardens, attend lively concerts, and admire beautiful art shows. It's a time when Wilmington truly comes alive with the beauty of nature and the spirit of community.
The Riverfront Farmers' Market is a weekly delight in Wilmington. Set against the picturesque backdrop of the Cape Fear River, this market offers fresh produce, local crafts, and delicious food every Saturday from April to November.
It's a perfect place to take a leisurely stroll, savor tasty treats, and discover the talents of local artisans. Join the locals and visitors alike who gather by the river to enjoy this charming market in the heart of Wilmington.
Summer
As summer arrives, Wilmington offers a mix of outdoor and indoor events to beat the heat. Here are some events you should know about.
1. Fireworks by the Sea and Boardwalk Blast
Fireworks by the Sea and Boardwalk Blast is a fantastic summer tradition in nearby Carolina Beach, a short drive from Wilmington. Every Thursday evening from June to August, the sky is filled with spectacular fireworks displays, illuminating the coastal night.
Live music adds to the festive atmosphere on the Carolina Beach Boardwalk. Families and friends gather to enjoy these breathtaking pyrotechnics and lively tunes. This makes it a cherished summer tradition along the shores of North Carolina.
Concerts on the Coast is a great way to enjoy outdoor concerts and beachside music during the summertime in Wilmington. Find your perfect venue, whether its Live Oak Pavillion downtown with headline bands and artists, Airlie Gardens concerts in the park, or Greenfield Lake in Carolina Beach for family nights on the boardwalk. Audiences are invited to bring picnic blankets or chairs and experience the magic of live music as the sun sets on coastal Wilmington.
Fall
As the leaves change, Wilmington hosts events that capture the essence of the season. Here are some of the special events in Wilmington, NC to be aware of.
1. Riverfest
Riverfest is a lively festival along the Cape Fear River in Wilmington. It features arts, crafts, entertainment, and delicious food. This event is a great way to celebrate the fall season and enjoy the vibrant atmosphere by the water.
People of all ages gather to explore local crafts, savor tasty treats, and have fun. It's a must-visit festival for anyone looking to embrace the spirit of autumn in Wilmington. This year's event takes place on the first full weekend of October.
2. Historic Haunted Wilmington Tour
The Historic Haunted Wilmington Tour is a spooky adventure available all year in Wilmington. It's for those who enjoy a good scare and want to hear ghostly tales of the city's past.
During this guided tour, you'll visit Wilmington's most haunted places and discover eerie stories that will send shivers down your spine. If you're looking for a thrilling experience, join this tour and explore the darker side of Wilmington's history with knowledgeable guides who make it an unforgettable experience.
Winter
Even in the cooler months, Wilmington has plenty of warm and inviting events to keep your spirits high. Here are some events you need to know about.
1. North Carolina Holiday Flotilla
The North Carolina Holiday Flotilla is a dazzling event held near Wilmington, specifically in Wrightsville Beach, just a short drive away. It's a must-see in November, featuring a parade of boats adorned with holiday lights along the Intracoastal Waterway.
The twinkling lights create a magical spectacle, and it's followed by a stunning fireworks display. If you're in the Wilmington area during the holiday season, make sure to catch this breathtaking event in nearby Wrightsville Beach. This year celebrates its 40th anniversary, making it all the more special.
Christmas by the Sea is a beloved annual event that transforms Wilmington, North Carolina, into a coastal holiday wonderland every December. This festive celebration captures the magic of the season, offering a wide range of activities and attractions for residents and visitors alike.
One of the highlights of Christmas by the Sea is the festive parades that wind their way through the city streets. Spectators line the sidewalks to watch colorful floats, marching bands, and, of course, Santa Claus himself, as they spread holiday cheer.
What truly sets Christmas by the Sea apart is the strong sense of community spirit it fosters. The event brings together people of all backgrounds to celebrate the holiday season, reinforcing the warmth and togetherness that define Wilmington.
Easy Guide to Events in Wilmington, North Carolina
Wilmington, North Carolina, is a city that truly knows how to celebrate every season. As you can see, there are events in Wilmington that appeal to people of all ages and interests. The events mentioned in this guide are just a glimpse into the rich tapestry of experiences that Wilmington has to offer year-round.
And speaking of experiences, if you're captivated by the idea of living in this coastal paradise, consider exploring the master-planned community of Riverlights. Contact Riverlights in Wilmington, North Carolina today to find your dream home. We look forward to speaking with you.