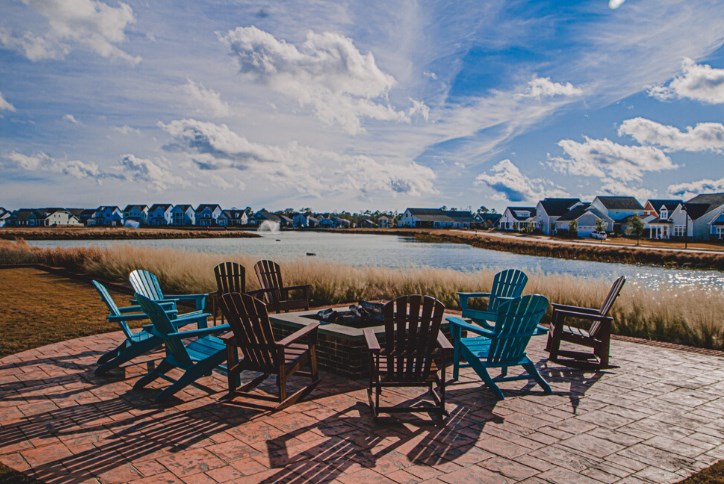 New Year, New Trends
As not only the year, but also the decade comes to a close, we begin to welcome change into our lives. It's this time of the year that we begin making pledges to begin healthier eating habits and exercise routines, to read more, drink less soda, and do the things we've been putting off. But as we strive to add positive changes to our lives we also usher in an era of new trends from clothes to shoes, hairstyles and makeup, but most importantly to us… new home design trends! 
The 2000-teens showed a movement toward popular decorating trends such as minimalism, boho-chic decor, and softer colors throughout the home. As the new decade begins you'll find that some of these tried and true trends will stick around, but with the addition of a lot of new fun ideas! The kitchen being the center of the home can be a great place to incorporate home trends and decor. Over the years, we have seen that many kitchens have taken on a primarily white palette, but 2020 will lead us into an era of softer color palettes in the kitchen; soft blues, greys, and creamy whites will show up in our kitchens as we break away from the traditional all-white aesthetic. We may also see an incorporation of colorful backsplashes, brass handles and fixtures, and other bold designs. 
We often see many creative liberties taken by homeowners in their powder rooms, as these rooms are typically small enough to make a statement but not incorporated into the home enough to stand out against the primary aesthetic. However, this decade's homeowners are taking this concept to the laundry room! With creative paint options, as well as statement wallpaper and innovative storage solutions, laundry rooms are becoming a place where doing chores is a lot less painful.
For the main interior of the home, including living spaces and bedrooms, 2020 is all about incorporating more natural elements. We're getting back to the basics of nature's beauty with the fusion of more earth-based decor: wood, stone, natural marble, wicker, etc. You also may see a revived appreciation for geometric tiles such as Spanish- and Portuguese-inspired designs as backsplashes or mantles and accents walls around fireplaces. 
If you're looking to make some changes to your life with the coming New Year, start with your home first! Let some of these creative interior trends inspire you to soften some colors here and sprinkle in something bold throughout your home in Riverlights.