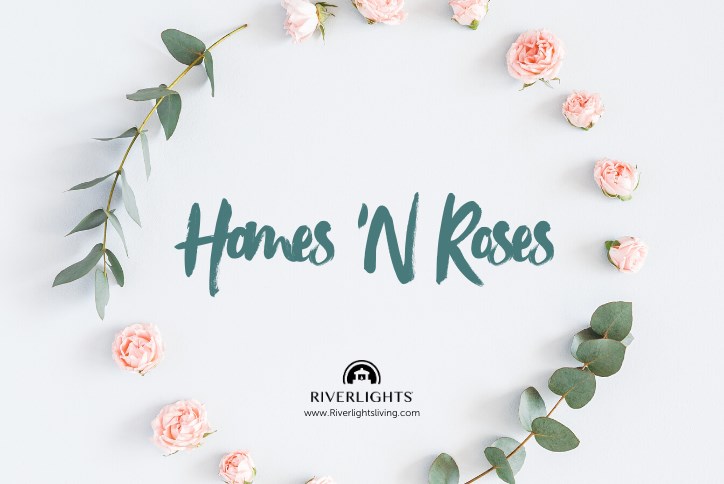 Homes n' Roses
"Love" is both a verb and a noun; it's the passionate affection we have for our partners, our children, our friends and family, our pets, and for ourselves that we have both a way to feel and to demonstrate. Valentine's Day is a celebration of the unique connection that loving someone creates, and at Riverlights we want to help share that love. Join us at the Riverlights Lakehouse on February 13th from 3 p.m. to 6 p.m. for a chance to visit each of our nine builders in one convenient location to get all the information you may be looking for to build your dream home here. 
After visiting each of our builder info booths, you'll receive your choice of a flower arrangement or an assortment of hand-made chocolates from Mon Âme Chocolate and Wine Bar for yourself or a loved one. Visiting each of our builder info booths also puts you in the running for our grand prize: a Date Night at Riverlights! As our prize winner, you'll receive a $100 gift card to Smoke on the Water Restaurant, $25 gift card to Southern Shores Craft Beer + Wine, a ½ hour gift card for a simulator at Club Golf Indoor, AND a bottle of wine for the perfect Valentine's Day date.
Going to be out and about at Riverlights ahead of the 13th? Swing by the Information Center to grab a card as early as February 1st! Snag a stamp from each of our builders as you tour the community and bring your card back in on the 13th from 3-6 at the Lakehouse to take home a bouquet or box of chocolates! 
Life at Riverlights is all about the love every day of the year: A love for community, a love for your neighbors, a love for fun, a love for the outdoors, a love for sunsets over the Cape Fear River that just never get old. Join a community where you feel loved and where your own love has room to expand and be shared.