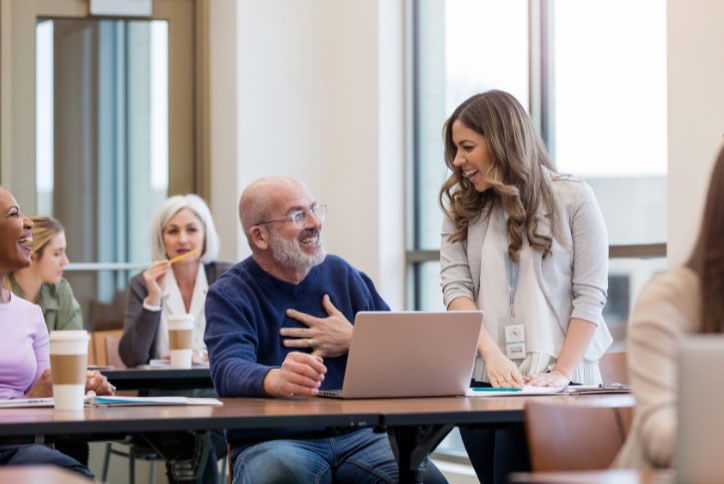 Continuing Education in the Cape Fear
It is officially back to school time where kids across the country will soon be settling into their new classrooms. For those looking to continue their education or take advantage of professional development courses, colleges in the Wilmington area offer lots of opportunities!
University of North Carolina Wilmington
UNCW Continuing and Professional Education provides high-quality learning opportunities with a focus on non-credit professional development for individuals, government entities, and other employers. CPE advances the mission of the university through excellence in teaching and dedication to community engagement. Career Training allows you to jumpstart your career or find a new one with 6-18 month programs in various categories. UNCW also offers over 300 Skill Building and Enrichment courses that allow you to learn new personal and professional skills online. Learn more here.
Osher Lifelong Learning Institute at UNCW
This program offers premier learning for people ages 50+ who are seek academic, social, and experiential learning. OLLI at UNCW is a membership organization which seeks to foster lifelong learning opportunities, individual growth, and social connection. This fall event schedule and course lineup offers a variety of educational and social events. Whether it's virtually attending a free Zoom training class, or enrolling in a History of Wilmington course, there's something for everyone! Register                       
Registration for all programs opens on August 25. For more information on the Osher Lifelong Learning Institute or to register for events and courses, visit www.uncw.edu/olli or call 910.962.2792
Cape Fear Community College - Community Enrichment
Cape Fear Community College's purpose is to provide the Cape Fear region with accessible, quality education and world-class workforce-training opportunities. Want to learn a new language or take a painting class? CFCC offers a variety of personal enrichment class for learners of all ages. With multiple campuses in the Wilmington area, and virtual options, it creates convenient learning opportunities. Register for courses here.