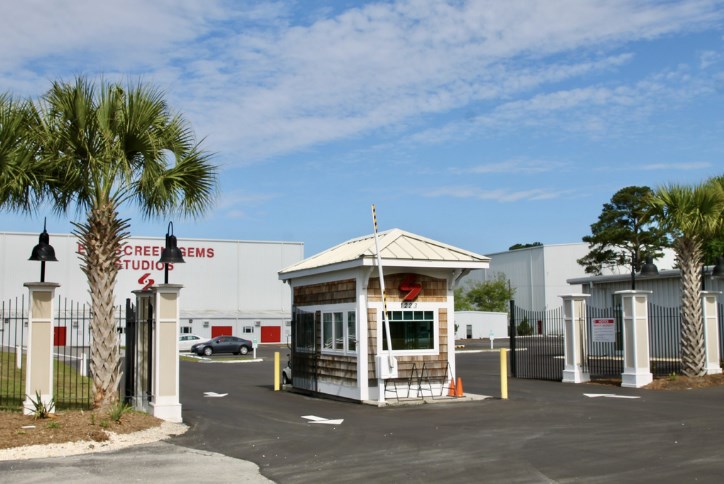 The Latest in Wilmywood
Wilmington is often noted as "Hollywood of the East" or "Wilmywood". Over the past several decades, the port city has lived up to these names by providing film locations for numerous television series, films, and commercials. Wilmington is home to EUE/Screen Gems Studios, the largest studio east of California. Since 1985, over 400 films, television series, and commercials have been shot on the 50-acre lot.
So what's the latest with filming in Wilmington? Florida Man, a Netflix 8 episode series starring Edgar Ramirez, has been filming around various locations including Carolina Beach. Florida Man is a crime TV series about an ex-cop that returns home to Florida to "find a mobster's runaway girlfriend," according to Netflix.
Also in production is FOX's new drama series, Our Kind of People. The book and series are based in Oak Bluffs on Martha's Vineyard, where rich and powerful black elite have come to play for over 50 years, according to a press release from FOX. The show has filmed scenes at Cape Fear Country Club, the Brooklyn Arts Center, Wrightsville Beach and other various locations throughout the Cape Fear region.
The Summer I Turned Pretty is in production across the Wilmington area as well. The Amazon TV series is based on the trilogy novel by Jenny Han. A synopsis provided by Deadline describes the series as a "multigenerational drama that hinges on a love triangle between one girl and two brothers, the ever-evolving relationship between mothers and their children, and the enduring power of strong female friendship. It is a coming-of-age story about first love, first heartbreak and the magic of that one perfect summer."
P.S. Keep an eye out for Halloween Kills coming to theatres this fall! The original release date was pushed back due to COVID-19 last year, but is set to be released on October 15, 2021. The film starring Jamie Lee Curtis was shot at Cape Fear Community College, Wallace Park, and other on site locations in 2019. For horror film fans, this film is said to be even more intense and gruesome than the previous Halloween films.
Click here to see the full list of current productions and recently wrapped productions.