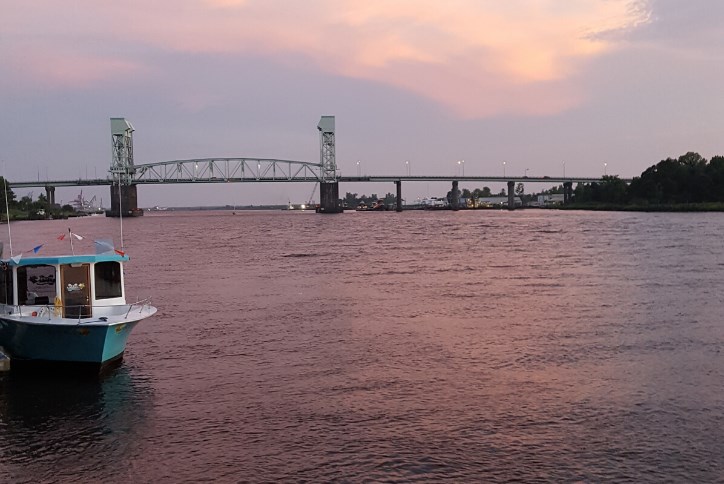 History of the Cape Fear
The city of Wilmington is known for its historic landmarks and an antiquated past rich with figures and stories that have shaped its present reality. But the history of Wilmington is heavily molded by the importance and history embedded in the waters of the Cape Fear River.  The Cape Fear River serves as one of North Carolina's most important natural resources and supplied the first highway into the heart of the state since its initial discovery in 1524.
The Lower Cape Fear Region was home to aboriginals, now known as the Cape Fear Indians, prior to occupation of English settlers. During archeological excavations of the Riverlights community before breaking ground, many artifacts of this Native American tribe were found throughout the property, some of which are displayed in the Riverlights Information Center. Wilmington cycled through many names including New Carthage, New Liverpool, and New Town, before Wilmington was the decided name in 1739. The Cape Fear River's importance was primarily demonstrated in its use to import and export goods, as a means of travel to and from the inner regions of the state, and as a resource for water, transportation and raw material for Wilmington businesses.
This 202-mile length river makes it the longest in the state running entirely within state boundaries. The Cape Fear River played a huge role in not only the settlement of the Lower Cape Fear Region, but was an integral part of the Civil War. Control of the Cape Fear River was a coveted possession during that time as it determined who would control the ports of Wilmington. Wilmington was the largest city in the state preceding the Civil War and was an essential port for turpentine, tar, pitch, and naval stores, which were essential military provisions.
The river, named for the dangerous expanse of shoals located at the southern tip of Smith Island, the Cape Fear has been home to countless shipwrecks since its discovery. A 1983 archaeological excavation of the Cape Fear River parallel to Wilmington turned up 37 shipwrecks including tugboats, paddle wheel steamboats, skiffs, launches, barges, and ferries. Views of the Cape Fear River from the Riverlights boardwalk serve as a steady reminder of the persistence, dedication, and sacrifice that has gone into building and shaping Wilmington into the community it is today and we are lucky to call it home!