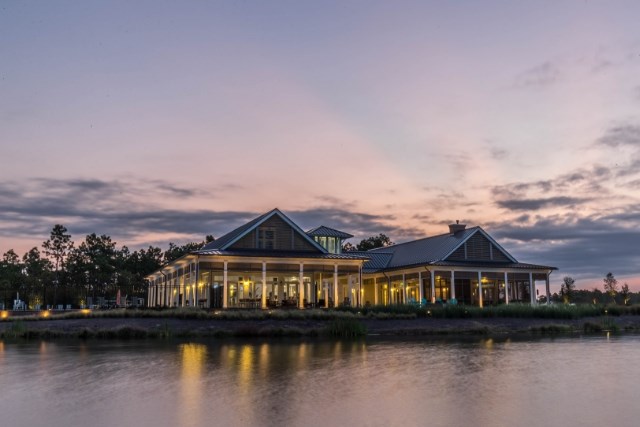 Investing in Our Future: How Newland Communities & RiverLights Support Local Organizations
Among residents, RiverLights is beloved for more than just its winding nature trails, bustling Marina Village, and riverfront beauty — there is also an undeniable sense of community here that radiates warmth and hospitality. It's not uncommon to find two new friends striking up a conversation in The Lake House, or to see neighbors swapping stories on the front porch. RiverLights stays true to its Southern roots and makes all feel welcome.
But beyond fostering a vibrant, healthy sense of community within RiverLights, that core value seeps out into the greater Wilmington area. Since the opening of RiverLights in 2016, Newland Communities has remained dedicated to its Wilmington neighbors and has contributed to the local community in multiple ways. These efforts to positively impact the larger Wilmington community include donations to seven local organizations totaling over $32,900.
It is no secret that Newland Communities puts a great deal of emphasis on creating communities that can be enjoyed for generations to come. From eco-friendly homebuilding elements to preserving acres upon acres of green space, RiverLights is built to last. Another way Newland Communities invests in the future is by supporting and fostering the well-being of students and children through educational and recreational programs. RiverLights and Newland Communities make various donations throughout the year and take pride in empowering the youth of Wilmington to achieve their highest potential.
The donations totaling $32,900 include:
Communities in Schools — RiverLights donated $3,500 to support Pass Scholarships and Afterschool Scholarships. This program works directly inside public schools, helping vulnerable students and those at the greatest risk of dropping out.
Nourish NC — RiverLights donated $6,800 to support this group's Spring and Summer Break Boxes effort. Nourish NC is a nonprofit organization that provides hungry children with healthy food, and empowers them to succeed in the classroom and in their community. The Spring & Summer Break Boxes program provides food security over spring and summer breaks, when the children might otherwise not get the nourishment they need. Boxes include approximately three healthy meals per day, fresh produce, healthy snacks, milk, and juice.
Camp Schreiber Foundation — RiverLights donated $4,000 to support this scholarship fund. Camp Schreiber's mission is to motivate and reward deserving teens who are pursuing their dream of higher education. The ultimate goal is to prepare students for four years of college education and to create future leaders within our own communities.
Direct to Schools Contribution — RiverLights donated $12,650 to support Mary C. Williams Elementary (K-5), Williston Middle (6-8), New Hanover High (9-12) and The Island Montessori Family School Association. This is just one more way that Newland demonstrates a strong dedication to our local schools.
Kids Making It — RiverLights donated $2,500 to support the Apprentice and Skill Trades Program. Kids Making It is a nationally recognized nonprofit youth program, teaching woodworking, life skills, and entrepreneurial skills to at-risk youth from age 8 up through young adulthood.
A Bike for Every Child — RiverLights donated $950 to this organization, which provided 23 bikes and helmets to local children. A Bike for Every Child is a nonprofit organization that refurbishes old and donated bikes, and then donates bikes and helmets to children who cannot afford their own. The RiverLights community deeply values the benefits of daily exercise and exploration, and so this organization is an ideal fit.
Junior League of Wilmington — RiverLights donated $2,500 to support a sustaining sponsorship with this organization. The League is an organization at the forefront of social reform, focusing on education, advocacy, and sense of community. Specifically, the Junior League of Wilmington serves the local community through 10,000+ hours of volunteer service annually and gives raised funds back to local, education-driven nonprofits.
Builders at RiverLights also make contributions of various amounts to help support the community's outreach efforts. And collectively, the entire RiverLights community makes Wilmington a more vibrant place to live. Committing to staying connected with the community is a sure way to feel good about where you live — and there's no doubt that feeling is strong in RiverLights.