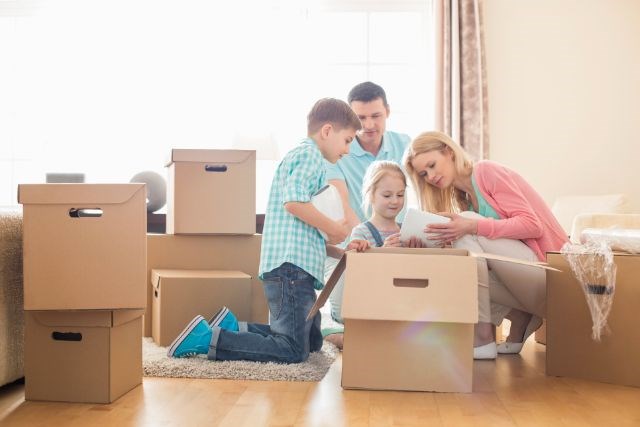 What to Keep, What to Toss, What to Sell
What to Keep, What to Toss, What to Sell 
There's a pair of shoes flurried with dust bunnies in the back of your closet, a spotless set of clubs you bought to impress your boss on the back nine in the garage, and a stack of last year's Fast Company issues on your coffee table. Yep, there may be a few things you can get rid of in your next move--and there's no point paying someone to move things you don't want. But how do you decide what to keep, what to toss and what to sell? These guidelines should help:
Keep 
• Things that make you happy
• Things you use at least once a month
• Important documents such as birth certificates, tax returns and real estate paperwork
Toss (give to friends, donate to a charity or via a group such as freecycle.org or buynothingproject.org, recycle or throw out)
• Extras of things you already have--do you really need more than one stapler or that many leftover containers? 
• Anything that's broken--if you haven't repaired it by now, don't pay to move it; just replace the item later
• Anything worn or damaged, such as sofa pillows frayed at the edges, faded towels or chipped dishes
• Things you don't need anymore, like a crib your youngest hasn't used in years or a lock you've lost the key for
• Specialty personal items you rarely use (eye mask, anyone?)
• Makeup, spices and/or condiments over a year old
• Old bills and manuals--if you really need them later, you can get them online
• Tax documentation more than seven years old (just don't forget to shred first)
• Clothes and shoes you haven't worn in over a year--these can be tough to sell and usually don't bring in much money anyway, so you're probably better off giving them away
• Anything you're on the fence about that can be easily and inexpensively replaced
Sell (hold a yard sale or list via an auction site such as ebay.com or a local classified ad site such as craigslist.org--just remember, tagging, listing and/or showing items takes time, so don't try to sell stuff in a rush; if you run out of time, you can always just have a charity come pick everything up and take the tax deduction instead)
• Furniture that doesn't fit your new space's dimensions or style
• Gifts you never really liked that much anyway
• Good-condition appliances, sports equipment, jewelry or anything else that's worth something but that you don't love or use.