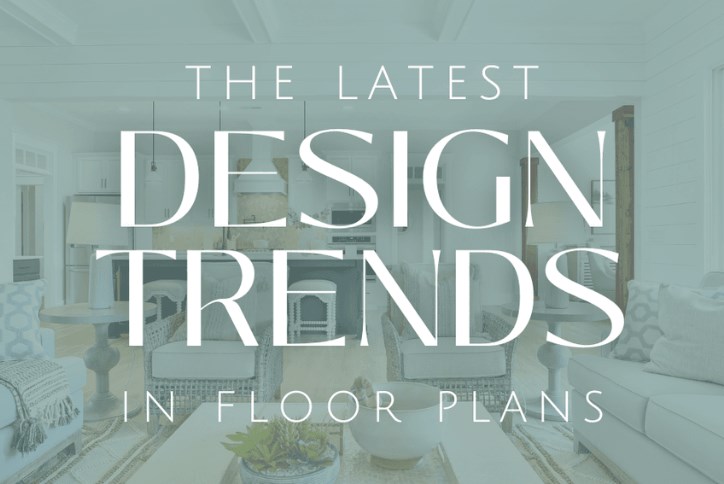 The Latest Design Trends in Floor Plans: Legacy Homes Style
This article is a shared blog post from our builder partner, Legacy Homes by Bill Clark, offering insights to the latest design trends and how they integrate, and embody these ideas and designs into their floor plans and décor.
As we step into a new era, the world of home design continues to evolve, ushering in fresh and exciting trends. Legacy Homes has always been at the forefront of innovative designs, bringing timeless elegance and contemporary functionality to our homes.
In this article, we explore the current leading floor plan and design trends that captivate homeowners and show you how we incorporate these trends into our homes:
Indoor-Outdoor Harmony:
Blurring the boundaries between indoor and outdoor living spaces is a trend that continues to gain momentum. Legacy Homes masterfully integrates this concept, seamlessly connecting interior areas with inviting outdoor retreats. To achieve connected indoor-outdoor spaces, we use a combination of expansive sliding glass doors, screened-in porches, covered front and rear porches, second-level verandas, and charming outdoor living spaces. Our homes allow residents to enjoy the beauty of nature while embracing the comforts of indoor living. In eastern North Carolina, we are blessed with the ability to use outdoor living spacious all year round. Therefore, at Legacy Homes, we ensure our clients have ideal indoor-outdoor harmony and can utilize every inch of their homes. **Outdoor living options vary by home plan, homesite, and community**
Open Concept Living: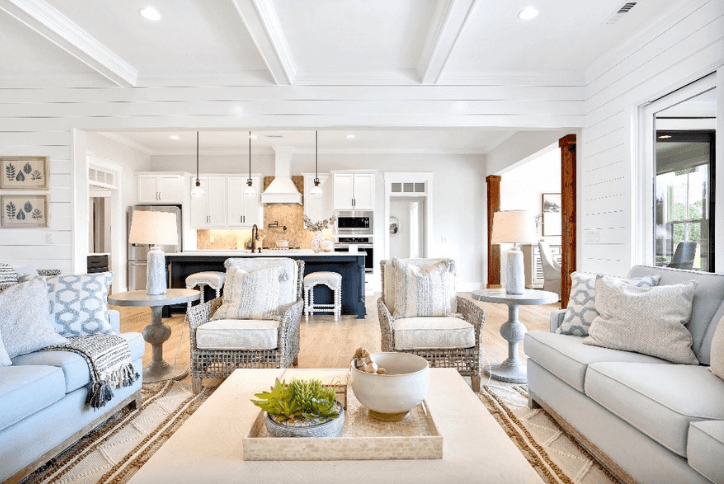 Though the term "Open Floor Plan" has been overused in the home design and real estate world for some time now, the notion of open living spaces is more dynamic than you may think. There are many variations of what an "open floor plan" means. Here at Legacy Homes, our floor plans are thoughtfully designed to encompass open, spacious living while also incorporating unique, intimate areas to achieve an overall personalized and elevated home. As we learn more about our clients each day, we know that homeowners prefer bright, open homes with connected areas that foster a sense of togetherness and flow. Yet, they also want to enjoy the comfort of nooks and cozy spaces. Legacy Homes skillfully incorporates open floor plans, removing unnecessary walls to create seamless transitions between the main living areas while also including unique secluded spaces to create private niches for homeowners. **Structural options vary by home plan, homesite, and community**
Energy-Efficient Homes: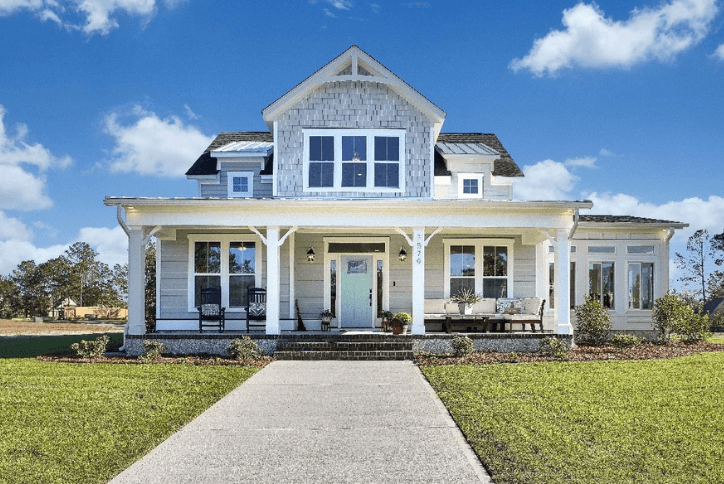 Sustainability is a critical consideration in contemporary home design. Homeowners are increasingly mindful of the investment that comes with owning a home. At Legacy Homes, we take that investment very thoughtfully, which is why we prioritize the Energy Efficiency of each home. Going above and beyond the stringent energy guidelines required by the North Carolina building code, we take additional actions to save our homeowners' money each month. We have partnered with Duke Progress Energy in eligible communities to reduce energy usage even further, which allows those homes to qualify for an "energy usage guarantee."  **Energy efficiency options will vary by home and community features. ** 
Our Energy-Efficient features include the following, See the detailed list HERE
Smart Thermostats
Radiant Barrier Roof Decking
Low- E Windows
High-Efficiency Water Heaters
Low Flow Faucets & Fixtures
Energy Star Appliances
Thoughtful Floorplan Layouts
Functional & Multi-Purpose Spaces: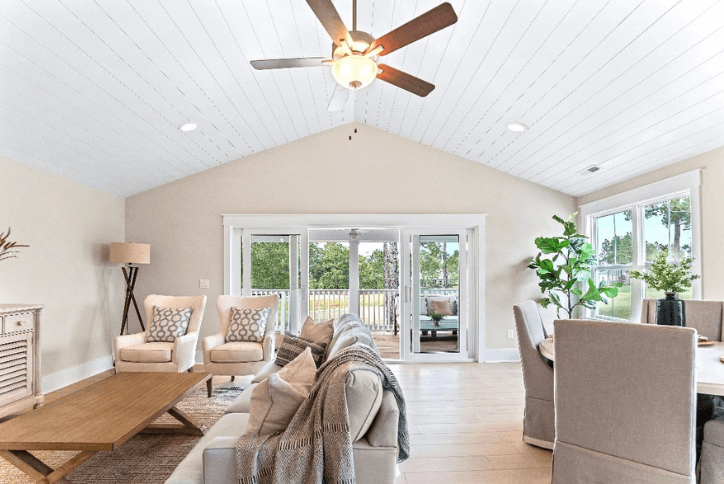 With the changing dynamics of work and lifestyle, homes must adapt to accommodate versatile living. Legacy Homes understands this need and incorporates functional spaces that can serve multiple purposes. Our customers can personalize most of the rooms on our floor plans to fit their current needs while still having the flexibility to seamlessly evolve these spaces in the future. Our Formal Studies can simultaneously function as a bedroom with a bathroom or stand alone as each. Some homeowners start with a Formal Study, then migrate to a Guest Bedroom later. Clients can add closets and bathrooms to our Bonus Rooms and Flex Rooms, allowing those areas to be extra living spaces or additional Bedrooms. We also offer Play Rooms, Nooks, Craft Rooms, Media Rooms, and Built-in Bars, giving the clients the ability to make choices now, knowing their home can evolve as they do. **Floor plan and structural options vary by home plan, homesite, and community; not every home can incorporate exactly all the features listed above**
Natural Elements: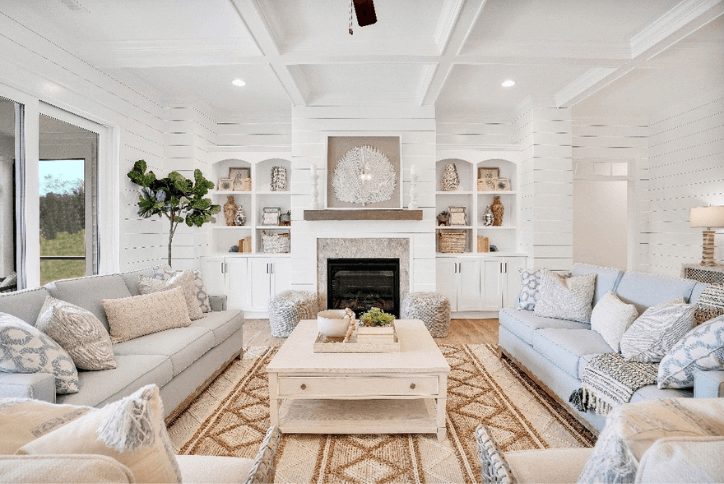 The interior design trend of incorporating natural and organic materials continues to gain popularity in new home construction. Homeowners now crave a harmonious balance between natural and man-made materials. At Legacy Homes, we pay close attention to this trend, utilizing organic materials such as wood, stone, and natural fibers to add warmth and character to our homes. Our designs effortlessly blend the natural world with contemporary aesthetics with features like floating wood mantels, exposed stained beams, wainscotting, stained tongue and groove, and intricate stone accents. We understand the importance of creating a home that feels warm, inviting, and connected to nature. Our Design Studio offers a range of selections and options that will achieve this look in your new home. Our model homes pair these natural elements with decor that includes wicker, rattan, greenery, and natural wood embellishments, achieving a cohesive and elevated environment.
Conclusion
As the world of home design evolves, our team at Legacy Homes continues to set the benchmark for excellence and innovation. With our deep understanding of current trends and unwavering commitment to quality, we effortlessly integrate these trends into our exceptional homes. Whatever your home plan requirements and design style crave, we provide homeowners with options that are not only on-trend but also enduring and timeless. To learn more or schedule a tour, CONTACT US HERE.
The Path to Your New Home
Our Bill Clark Homes & Legacy Homes Design Studio was constructed around capitalizing on the total client experience. The space allows our team to improve our services and meet our client's needs and vision for their new home. Our Design Studio enhances our Design Consultants' capabilities when taking a client from concept to design and the actuality of building a gorgeous home to fit their specific lifestyle. Our goal was to create an inviting, open space that gives our clients a magical sensation when they enter. We want our clients to have a personalized, positive experience. Click here to schedule an appointment!
See our Available Homes:
For more trends and tips and to be the first to know about our new homes and communities, sign up for our newsletter HERE and follow us on Instagram @legacyhomesbybillclark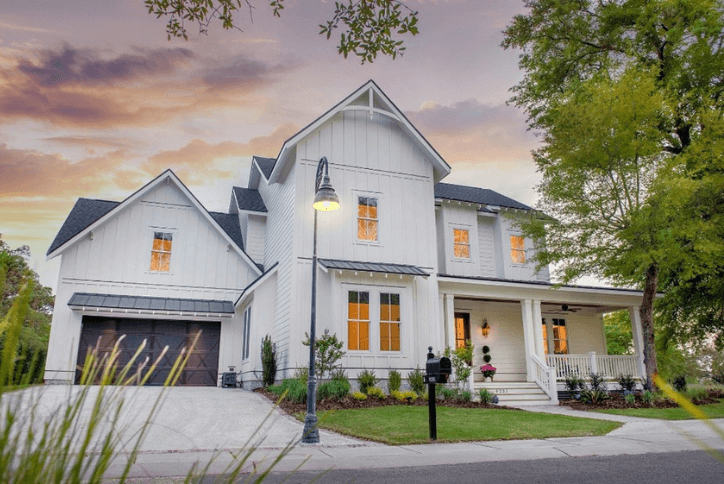 To learn more or schedule an appointment, CONTACT US HERE.
Photos by Bill Clark Homes, Lemonstripe Photography, and Crystal Glass Photo
Blog & Graphic Art by Julia Mallozzi, Bill Clark Homes