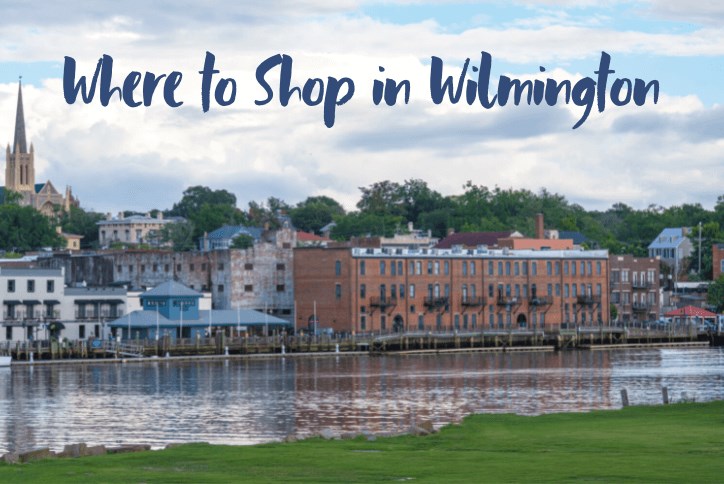 Where to Shop in Wilmington, North Carolina
We know Wilmington is the perfect place if you're a beach lover, beer lover, or foodie. But do you know who Wilmington is also perfect for? Shopping lovers! Wilmington has plenty of shopping centers available that sell everything from brand-name clothing to consigned home furnishings. Find fashion-oriented shopping malls, coastal shopping villages, and historic shopping centers all conveniently located around Wilmington.
We recommend stopping by these 5 Wilmington Shopping Centers during your next shopping spree:
1. Independence Mall 
Less than a 15-minute drive from Riverlights, we have Independence Mall. This indoor shopping mall is your timeless, traditional shopping experience with department stores like JCPenny, Belk, and Dillards, and newer, trendier stores such as American Eagle and Pacsun. Besides clothing, this mall has other shopping favorites, such as Bath and Body Works, Yankee Candle, and Ulta Beauty.
2. Mayfaire
This high-end shopping center has over 90 shops, and 20 dining options ranging from affordable chain restaurants such as Five Guys, to formal dining like The Melting Pot. It also has many boutique style retailers such as Lilly Pulitzer, Chicos, Pottery Barn, and Ulta. Mayfaire holds a Regal movie theater and features conveniences such as an eye doctor, spa, grocery store, and a wax center.
3. Lumina Station
A perk of living in a coastal town is that you can shop by the beach! Lumina station, located near Wrightsville Beach, offers a variety of stores that are unique and locally owned. There are delicious dining options, such as Grand Cru Food & Wine, and lifestyle shops like Airlie Moon. Lumina Station was also the winner of Coastal Living magazine's first-ever award for contextual design, so you know it's a beautiful shopping center!
4. Cotton Exchange
Explore historic downtown Wilmington while also supporting local! The Cotton Exchange has "the highest concentration of unique boutique shops that can be found at one place" in Wilmington. The building reflects the style and feel of Wilmington's 19th century port days, when they were involved in the cotton trade, and holds 30 different specialty shops and restaurants. Visit The Cotton Exchange for a historic shopping experience and then enjoy a short walk to Downtown Wilmington's Riverwalk to visit additional shops, like Swahili Coast and Cape Fear Rum Cake.
5. Marina Village
Did you know that Riverlights has its very own shopping center? Come visit Marina Village, located right next to the beautiful Cape Fear River, to shop and grab a bite to eat. Riverlights will also unveil 7Bridge Commercial District in the near future, so you won't have to travel far from home for a day of shopping.
Whether you need a new dress, piece of furniture, or just want to window shop, living in a city like Wilmington makes it easy to get your shopping done conveniently with so many unique shopping centers that make your shopping experience quick and fun, rather than a chore.