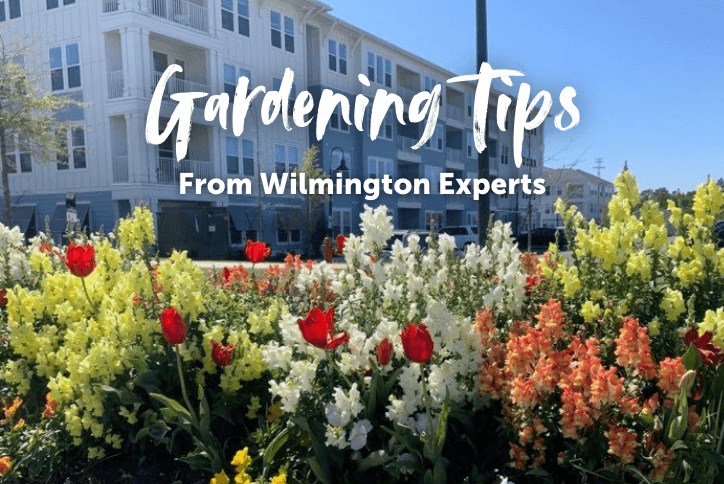 Gardening Tips from Wilmington Experts
Warm weather is finally here, plants are blooming, and so should your garden! For tips on keeping your garden and lawn looking fresh this season, we went straight to the experts at Airlie Gardens and the NC Cooperative Extension. These gardening professionals have years of experience keeping the historic gardens of Wilmington, North Carolina beautiful.
Following their 5 expert gardening tips below:
Tip #1 Water your lawn and plants in the early morning to reduce the risk of disease and loss of water through evaporation. Watering earlier in the day will also help with improper water distribution. Demand for water from others is lower at this time of day.
Tip #2 Use lime juice to sweeten your soil. Most soil in North Carolina is acidic and can benefit from the application of lime juice. This can be done any time during the year.
Tip #3 Make sure to perform a soil test before applying any fertilizer. Soil tests are free from April 1st to Thanksgiving and the soil box kits and instructions are available at the Plant Clinic located at 6206 Oleander Drive at the New Hanover County Arboretum. The Plant Clinic is open 10am-4pm, Monday through Friday.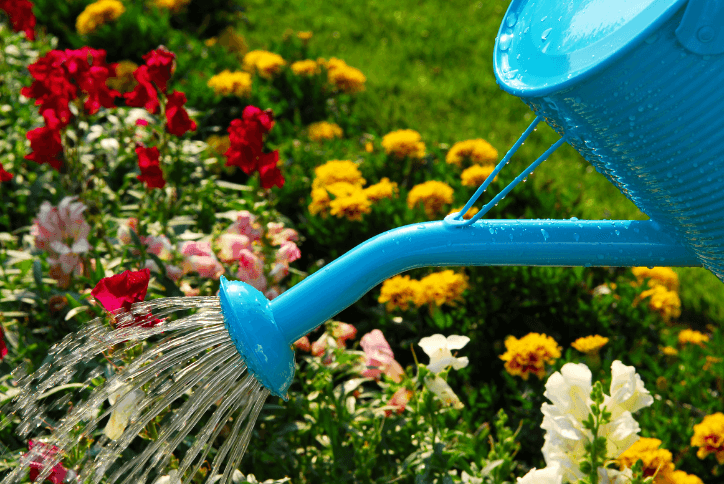 Tip #4 Only water what is needed. Watering the wrong parts of your lawn can result in wasted water, added cost, and unhealthy plants. Only water portions of your lawn that show signs of lack of moisture. This can be identified if parts of your lawn are a dark bluish-gray color, footprints remain after walking, and if you see wilted, folded, or curled leaves.

Tip #5 If you own a lawn mower, make sure to keep its blades sharp and balanced. Maintained mower blades will ensure that your lawn gets the cleanest cut. Dull mower blades will tear at your grass instead of cleanly cutting it and will impair lawn quality. When blades tear at the grass, it creates many ragged ends that quickly wither up and bleach. It also makes it easier for the entry of disease to your lawn. Keeping your lawn mower blades sharpened will also reduce mower vibration, lengthen mower life, and reduce fuel consumption by as much as 22%. 
We hope these tips will help keep your garden and lawn looking their best this season. Thank you to Airlie Gardens and the NC Cooperative Extension for taking the time to give us this information to share.