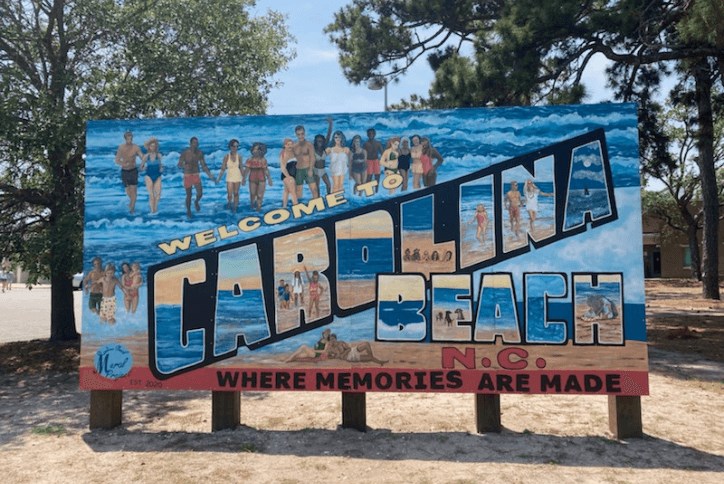 Carolina Beach Mural Project
The rich history and fun-loving spirit of Carolina Beach is best showcased through artwork. With the Carolina Beach Mural Project, talented artists have a chance to celebrate life in Carolina Beach by creating engaging murals for the public to enjoy.
The vision of the Carolina Beach Mural project is to bring residents together, provide entertainment, and boost the town's economy through public artwork. Perhaps even encouraging a few more selfies from locals and guests alike! 11 different murals have already been installed in Carolina Beach and more are on the way! Not only does each mural represent a talented artist, each have a specific story that resonates with the town history.
Check out some of these eye-catching murals below: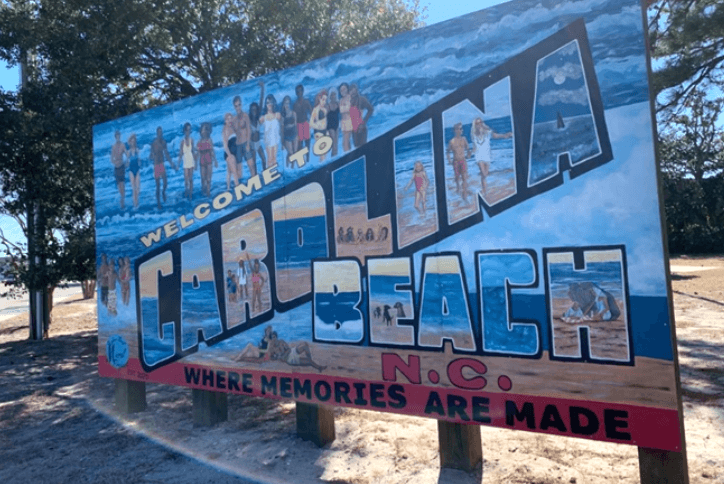 WELCOME TO CAROLINA BEACH
Mural #1 Welcome to Carolina Beach is your must-see first stop when visiting Carolina Beach Don't worry, you can't miss it as you enter the island. Pull into the City Hall parking lot and snap a picture to get your tour started. The concept was created from a vintage postcard and welcomes all visitors to the beach. Located at 1121 N. Lake Park Boulevard, in front of City Hall.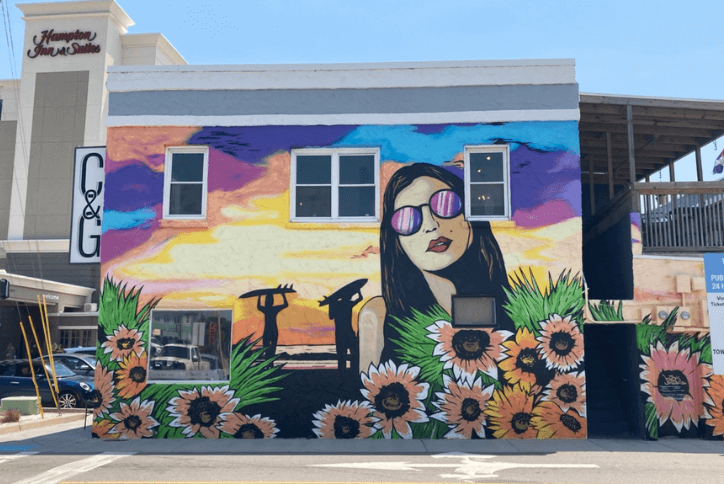 CAROLINA DREAMIN'
Located near the Carolina Beach Boardwalk is Mural #3: Carolina Dreamin'. This mural showcases some of Carolina Beach's top attraction –beautiful sunrises, sand dunes, and surfers catching the waves. Visit 7 Harper Avenue to see this mural.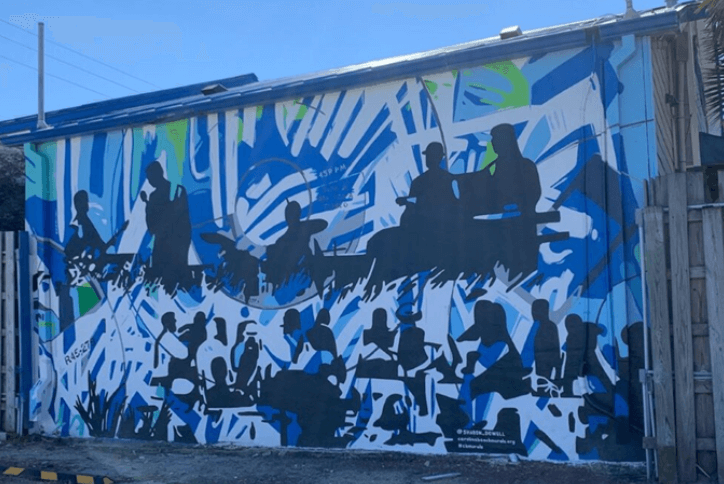 RECORD WEEKEND
Mural #4: Record Weekend is featured on the north facing side of Sea Witch Café & Tiki Bar.  It represents the Beach Music Festival that is held every year at Carolina Beach. This historic festival was started back in 1985 and draws inspiration from 1940s beach music.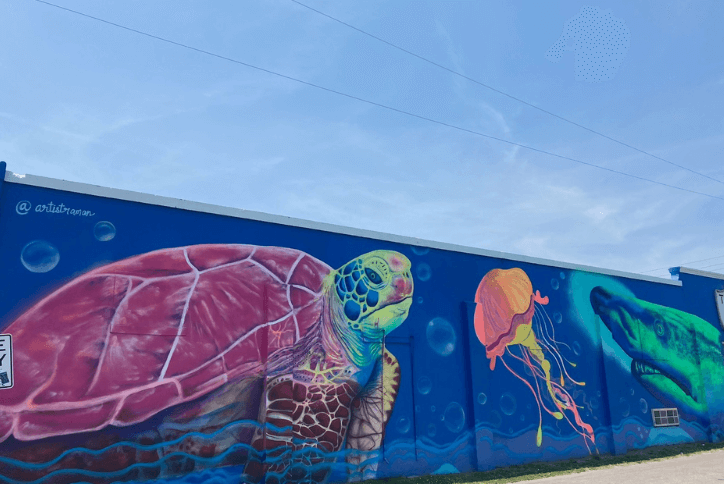 MARINE MAGIC
Mural #8: Marine Magic uses vibrant colors to draw your attention to local marine life. Spot turtles, sharks, and jellyfish on this brilliant wall canvas. Located north side of The Dive, at 6 North Lake Park Boulevard.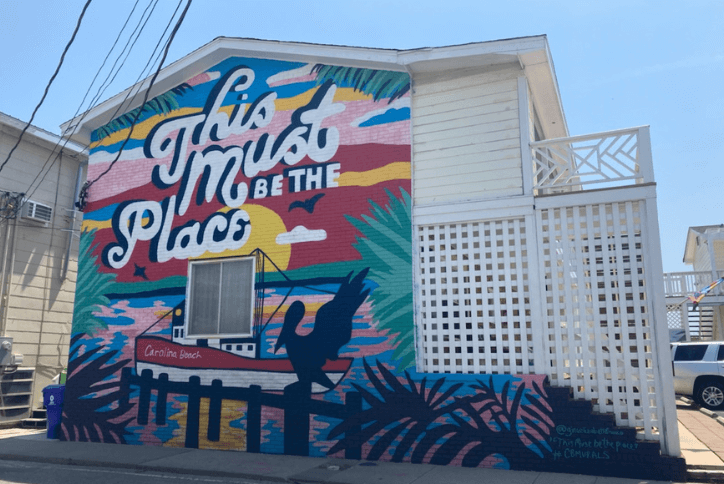 THIS MUST BE THE PLACE
Mural #6: This Must Be The Place highlights the beautiful coastal sunsets experienced over the Carolina Beach Marina. This mural celebrates life on the water and the joys of fishing and boating. We think this can be a great backdrop for a fun family photo with lasting memories! Located at 316 Carolina Beach Avenue North, facing The Savannah Inn.
See what Carolina Beach is about by visiting all 11 of these murals!