A New Phase for Riverlights
The latest phase of Riverlights is opening this summer and potential new neighbors got their first look during our "Dusty Boots Tour" in June.
Dozens of visitors from mid-Atlantic states, North East and parts of North Carolina and Wilmington met with participating homebuilders, toured model homes and explored the initial 42 homesites to be released. The excitement was palpable as all envisioned their new homes and the Riverlights lifestyle that awaits.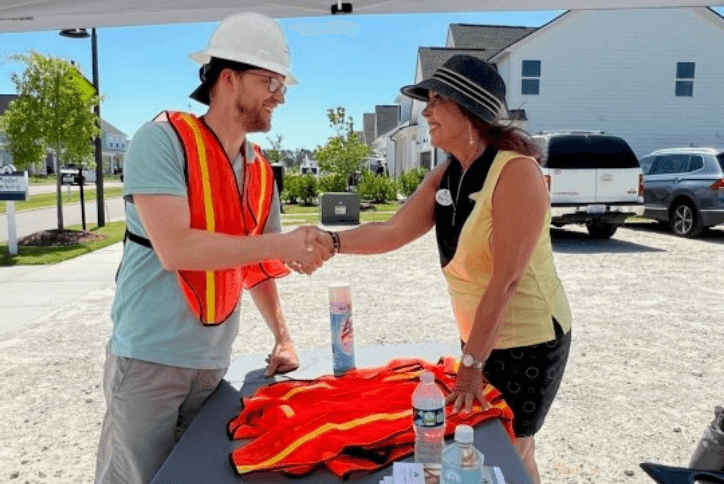 In Riverlights' most hospitable fashion, the property tours were offered along with a complimentary stop at The Getaway in Marina Village, an invitation to enjoy the vendors at the Groove Market, and an evening concert with Jack Jack 180, a favorite Wilmington band, jammin' as the sun set over the river and hospitality tent!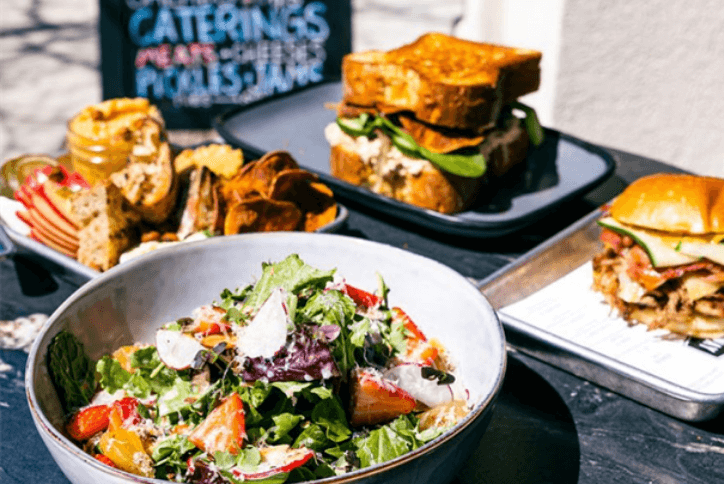 Altogether it was a perfect way to usher in the summer solstice surrounded by Riverlights residents doing what they do best – delighting in being outside together.
This was just the first of several events to preview Riverlights' next phases of development. And, as it is the first significant property release since 2019, there is a lot of pent-up demand. A second preview event will be scheduled in mid- August.
This first phase of 42 homesites is available exclusively through preferred builders Pulte Homes, Legacy by Bill Clark, Trusst Builder Group and Charter Building Group.  Subsequent phases will be released through 2024 with a combined total of 360 new homesites to be available with a diverse product mix of single-family homes, duplexes and townhomes.
"We are so excited to be welcoming new residents in this new section of development, with new homesites available and a new model row set for next Spring," said Michela Hochschild, marketing director for Riverlights.  "The plans our builders are developing are exquisite and really reflect the active outdoor lifestyle Riverlights is known for," she added.
In the meantime, AR Homes has five homesites available now with stunning and well-appointed home plans for each. Likewise, New Leaf Builders will be adding eight new homesites to their portfolio which offers the Charleston/Low Country architectural style.
Want to learn more about the next homesite releases? Complete the form on our website here and we will let you net the next homesites that are available and future events.