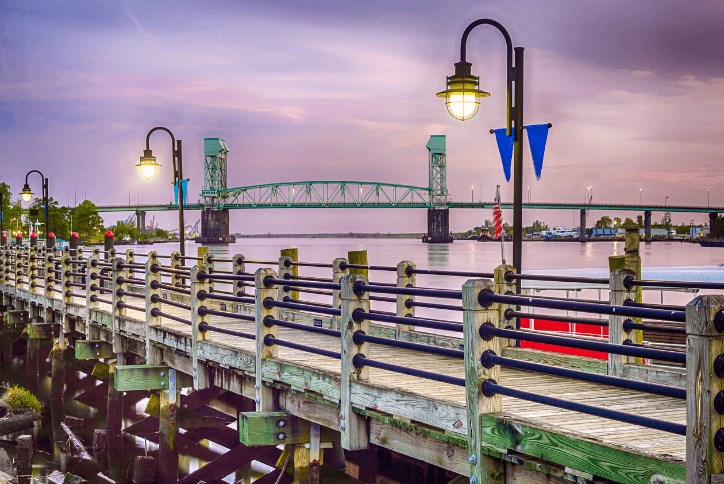 Wilmington Is Home to One of the Best Riverwalks in the United States
With its amazing river views and countless cafes, bars, and shops, the Downtown Wilmington Riverwalk is a site not to be missed. The Wilmington Riverwalk was developed back in the 1980s and was officially completed in 2017. It has been gaining national recognition ever since.
The Wilmington Riverwalk was voted the 2nd best Riverwalk in the Country by USA Today in 2021 and the 3rd best Riverwalk in 2022. The Riverwalk is Wilmington's #1 tourist attraction and continues to gain national recognition for its incredible water views and access to highly rated restaurants and shops.
Wine and dine riverside by visiting The Pilot House or Elijah's Restaurant. These popular seafood restaurants have seating right on the Cape Fear River and provide spectacular sunset views. Stop by Wilmington's only floating bar & restaurant, Anne Bonny's Bar & Grill, for a casual, open-air dining spot or experience Sauce'd, North Carolina's first and only cocktail lounge and fry bar.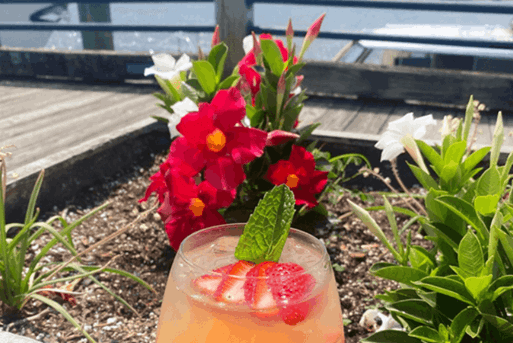 A wide array of shops can also be found along the Riverwalk. Shop at Swahili Coast, a local boutique selling ethically sourced clothes from East Africa or stop by A Proper Garden to find unique gifts for the garden enthusiast. For baked from scratch desserts, stop by Cape Fear Rum Cake. These treats come in a variety of flavors like cookies 'n cream and blueberry lemonade.
The Wilmington Riverwalk has a beautiful riverfront view of the USS North Carolina Battleship. This naval ship is one of Wilmington's most historic landmarks and was used during the World War II naval attacks. Self-guided tours are available 7 days a week.
As you stroll down the Wilmington Riverwalk, it won't take long to understand why it's a popular destination for tourists and locals alike. With easy access to more than 200 cafes, bars, and shops and a fantastic waterway view, the Wilmington Riverwalk is hard to beat.