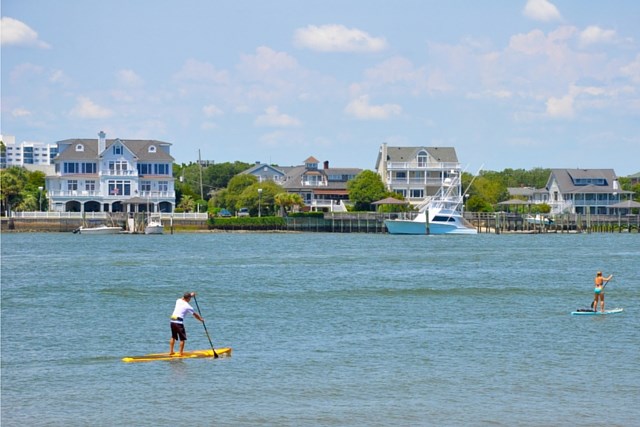 Moving to Wilmington?

Here's the Inside Scoop
If you are planning on moving to Wilmington, you are in for a treat — it boasts one of the country's largest historic districts, convenient access to the coast, and amazing weather. This port city has a seemingly endless number of things to do and attractions to see. Keep these tips in mind as you plan your move:
A Subtropical Climate
Plenty of people move to Wilmington in search of a warmer climate. With an average annual temperature of 74 degrees, Wilmington boasts mild winters with total snowfall of less than 2 inches annually. Both spring and fall seasons last longer than most newbies anticipate. The bottom line is that you have selected a destination with a near-perfect climate. You aren't likely to use that snow shovel when you move to Wilmington.
Get Ready for Fried Green Tomatoes
Every Wilmington newbie should head on over to The Dixie Grill to try the Fried Green Tomato BLT. It is a delicious local favorite.
Bring Your Fishing Pole
Wilmington has it all when it comes to fishing. Stay inshore and gig for flounder along the Intracoastal Waterway, or head offshore to find black sea bass, kings, snappers, or grouper. Fish from the pier, and you'll reel in speckled trout or Spanish mackerel. 
Don't Forget to Register Your Car
As a new resident of North Carolina, you will be required to get a state driver's license along with state plates for your vehicle. These can be acquired at the North Carolina Division of Motor Vehicles. The law states that new residents must transfer their license within 60 days of relocation. Get the ball rolling early so you don't run out of time.
Consider the State of the Economy
The city has an array of industries. Some of the area's top employers include UNC Wilmington, General Electric, Verizon, New Hanover County Schools, and New Hanover Health Network.
Head Out to the Water for Christmas
Ring in the Christmas season with the North Carolina Holiday Flotilla, the city's yearly boat parade on Thanksgiving weekend, in which vessels sail down Banks Channel at Wrightsville Beach, adorned with some truly awe-inspiring Christmas lights.
RiverLights™
We can help you make a seamless transition to Wilmington. We are RiverLights: Wilmington's premier mixed-use community. Our community offerings range from residential homes to commercial spaces, lakes, parks, and other gathering spaces. Whether you are in the market for a single-family home, a multifamily home, or a townhome, RiverLights has it.