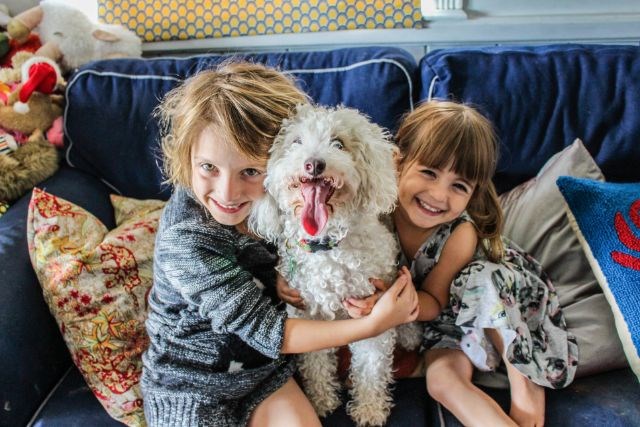 Relocating With Kids

Relocating With Kids: Making It Easy 
Kids may feel completely powerless when told that the family is moving, and this may lead to a range of behaviors. To avoid having your children get angry, frustrated, or upset, try the following tips when relocation is on the horizon:
The "Wish List"
Kids may find moving much more fun and inspiring if they feel like they are part of the decision. Ask your kids to help you create a wish list for the new home. A playroom, a pool in the backyard, a home near a lake, or anything else the kids are looking for — these can be added to the list. Even if your budget won't quite allow for the whole list to become reality, this makes the kids feel like they helped in the home buying process.
The House Tours
If you take the kids along when touring prospective homes, they will have a chance to actually get excited about the house hunt. When anyone (kids included) sets foot in a home for sale or a model home, they are able to imagine themselves in that space.
The New Room Decor
Allow the kids to get a bonus out of the move to help them adjust — a new room! A new home is a fresh start, so it can be a great time for a room redecoration. Allow your children to be active in choosing the bedspread, the wall decor, the paint color, and even the smaller details to help pique their interest in actually moving.
Bring a Piece of the Old Home
While your kids will likely grow to love their new rooms, they will probably feel a bit of homesickness in the new space as well. Help them combat this feeling by setting their favorite toys and possessions up in their new room as soon as possible after arrival. Make sure that they have all the things that they find comforting in the room: Think books, night-lights, and beloved stuffed animals. This helps the new room retain the elements of comfort and familiarity that your child needs.
Looking for the perfect place to relocate in Wilmington? RiverLights is a planned mixed-use community that offers a wide range of new homes, commercial space, and community meeting areas. The community features a 38-acre freshwater lake and more than eight parks and open spaces. Whether you are starting a family, embarking on a new adventure or entering the golden years, your new riverfront, lakefront or waterfront home awaits.