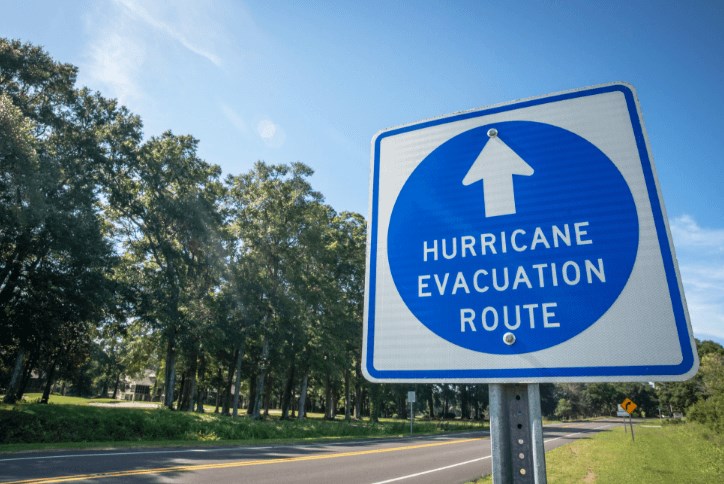 Hurricane Preparedness in the Cape Fear Region
Life on the southeast coast can come with some interesting challenges, from knowing the proper way to sweeten iced tea to preparing for a tropical storm.  Here at RiverLights, we are happy to opine on your sweet tea skills, but we know that skill is best saved for a phone call to sweet southern grandmas.  We can however help in making sure that every Wilmingtonian is prepared should Mother Nature bring some action our way this year. Hurricane season falls between the months of June to November and being on the coast, we hope to help educate all residents and others in the Wilmington community with some knowledge regarding what to expect during hurricane season and how to properly prepare if one is on the horizon.
All safety precautions in the event of a hurricane need to be prepared to endure power outages, heavy rains and high wind speeds. The most important step in preparing for a hurricane is having an evacuation route established well ahead of time. Be sure to fill your gas tank up several days before leaving, as gas stations commonly run out of fuel during these times.
It is important to stock up on non-perishable food items and to make sure there is plenty of bottled water in your home prior to any major weather event in the case of long-term power outages. Be sure to have several flash lights, extra batteries, candles, lighters, as well as matches, and fill any prescriptions you may need in advance. Make sure your fur-babies are accommodated for, as well; stock up on their food and prescriptions, and be sure to travel with a leash, muzzle, and carrier if possible. Remember that a hurricane is not only a stressful time for you, but also for your pets and they should be provided for as best as possible.
Be sure to prepare your home as much as you would prepare yourself for a hurricane. Remember that anything loose on the exterior of your home can become a projectile during a hurricane, so make sure to either secure or entirely remove any items from your yard, patio or back porch such as furniture, grills, lawn equipment, potted plants, etc. If you choose to evacuate your home it is important to remember to clean out your fridge and freezer in preparation for power loss, unplug all electrical items, and turn your breaker off; many forget that power surges are always possible during a natural disaster and fires can happen in homes and businesses throughout the area. Your bathtub and dishwasher make great places to store items that you want to avoid getting wet in the event of flooding or roof damage that you aren't able to travel with. Be sure to close all drains in tubs and sinks to avoid any backups or insect access to your home.
Remember that the most important thing for you to do during any weather event is to be cautious and as prepared in advance as possible. Thinking ahead is the best way to keep yourself and others safe. Hurricanes are intertwined in the fabric of life along the southern coast, but increased knowledge and clarity about what to expect and how to prepare yourself and your home if such an event occurs makes hurricane season just another time of year.