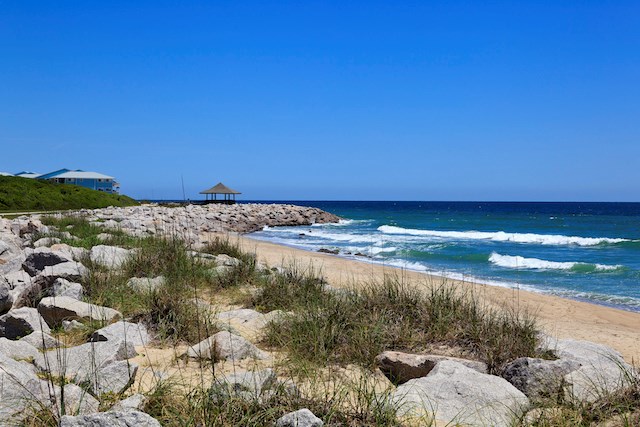 Beachcombing in Wilmington
If you've ever been to the beach, chances are you've spent some time digging or looking for seashells and shark teeth. Did you know there's actually a name for what you're doing? It's called beachcombing. Beachcombing is the act of searching the sand for nautical treasures. It's a popular pastime for beach fanatics, so if you have a hunt that yields few treasures, you're in luck, the tides change all day, sweeping the sand with new goodies to be discovered.
At RiverLights™, your backyard is packed with North Carolina's best beaches for beachcombing, and all are just a short drive from Wilmington: Wrightsville Beach, Carolina Beach, and Kure Beach.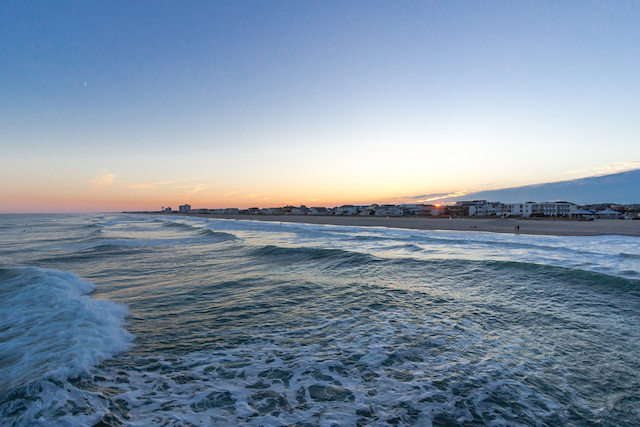 Named one of the Travel Channel's Best Beaches in North Carolina, Wrightsville Beach is a beachcomber's paradise. Beachcombing isn't the only thing to do in Wrightsville Beach, though. Whether you live an active or an easygoing lifestyle, there's always something fun going on including community events like the North Carolina Holiday Flotilla, outdoor activities like pier fishing, watersports, and paddle boarding, just to name a few. When your appetite kicks in, grab dinner under the moonlight at Oceanic Restaurant right on the pier.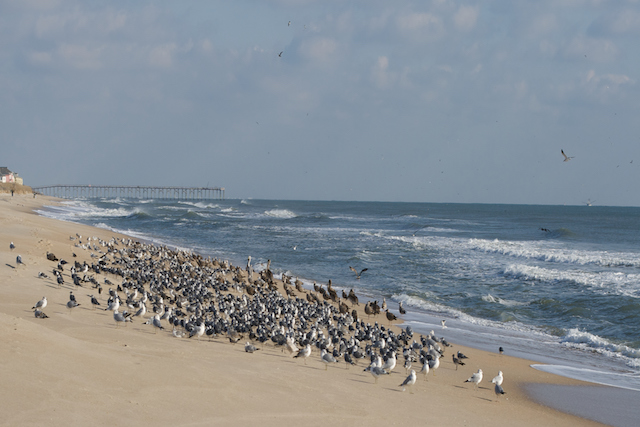 Laid-back and free-spirited are two common ways visitors describe the vibes of Carolina Beach. The soft sand and excellent surf give visitors a unique experience that is second-to-none. When you're finished taking advantage of the gorgeous beaches, head over to the seaside boardwalk, Carolina Beach State Park, or experience the vibrant nightlife that locals love. One local favorite is the Fat Pelican, a dive bar best known for its legendary walk-in cooler to choose your own beer.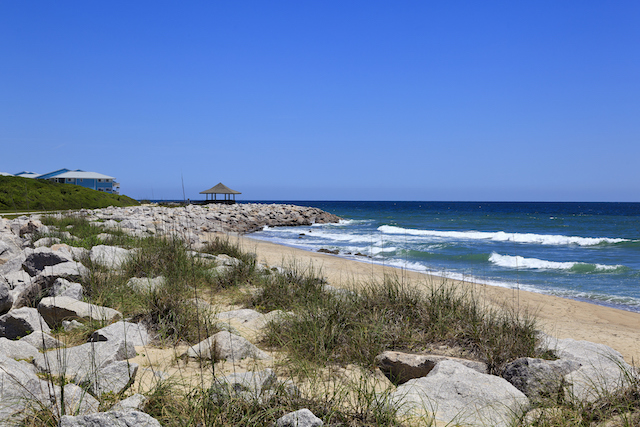 Home to the oldest fishing pier on the East Coast, Kure Beach is a small-town beach where visitors go to escape life's stresses. Put the sand beneath your toes as you search for shells or unwind on the oceanfront swings of the Kure Beach Oceanfront Park and Pavilion. Then, stop by the Fort Fisher State Historic Site for a tour of this important part of Civil War history.
All three of these beaches are well worth the short drive from your home in RiverLights, but if you're looking to relax by the water without leaving your community, you've got the best view of the Cape Fear River from Marina Village in RiverLights. Regardless of your preference, the possibilities are endless without going far from your home in our community.