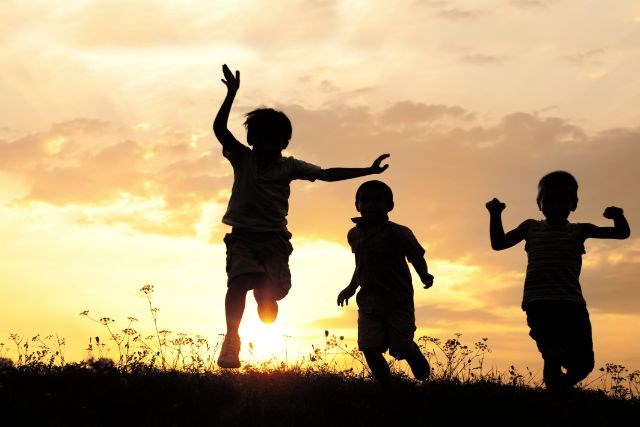 10 Reasons to Love RiverLights™
RiverLights™, a picturesque community and gem of the Wilmington, North Carolina area, successfully combines residential living with unique amenities, acres of planned green space, public parks, and commercial space.
There are hundreds of reasons to love RiverLights. Here are some of our favorites:
Beacon Point will become the signature landmark for RiverLights — a unique space for residents and guests to gather. Beacon Point offers the ideal location for meeting friends for a picnic or joining other residents to enjoy a community event. The iconic Live Oak will be placed in Beacon Point as an ode to the historic Dram Tree. 
Live Oak Commons will offer an idyllic retreat with a central open space shaded by a canopy of live oak trees. Adding to the allure of RiverLights, Live Oak Commons will be a spot for family fun, outdoor activities, and events like afternoon concerts, and it even offers space for a local farmer's market.
The Boardwalk at RiverLights will offer community members a true connection to the Cape Fear River waterfront. With unbelievable views, the Boardwalk will become the perfect place for leisurely riverfront walks, a scenic location for keeping fit, and a place of exploration for all ages. The Boardwalk also will offer easy access to shopping, dining, and fun at Marina Village.
Residents and visitors to the RiverLights community can enjoy four planned parks: Ember Park, Driftwood Park, Portside Park, and Boat Builder Park.
Ember Park will sit high above Marina Village and be the site for fire pits and picnic tables — a gathering place for everyone. It also will be home to food trucks and cooking classes, as well as the ideal location for oyster roasts.
Driftwood Park will provide easy access for favorite river and waterfront activities. Whether it's to launch a kayak or canoe or to spend a relaxing afternoon fishing, Driftwood Park will be the place to go. 
Portside Park plans call for offering a variety of meandering paths as well as a beautiful location for family picnics. It will feature a shrimp boat-inspired children's play area destined to become a favorite for all ages.
Boat Builder Park, planned for the western side of The Lake at RiverLights, will become a launch site for residents' non-motorized boats as well as a waterfront retreat with kayaking and paddleboarding opportunities. This park will honor the men and women of the area's historic boat-building community.
As a waterfront community, it's not surprising that The Lake at RiverLights is at the heart of the development. The Lake at RiverLights spans 38 acres of freshwater and is accessible for canoes, kayaks and paddleboards.
If these top five reasons weren't enough, consider five more:
The Lake Loop: Three planned miles of walking and biking trails around The Lake at RiverLights
Marina Village: Riverfront community where residents can live, work, and play
The Lake House: Community clubhouse with fitness center and saltwater pool
Waterfront: Location along the Cape Fear River, offering endless recreational opportunities; roughly 15 minutes from three area beaches — Carolina Beach, Kure Beach and Wrightsville Beach
Proximity to Historic Wilmington: Less than 5 miles to downtown Wilmington and its many attractions.
The RiverLights planned coastal community will feature up to 2,700 single-family homes, condos, and townhomes, on almost 1,400 acres located along the historic Cape Fear River. Stay up to date with RiverLights community developments at RiverLightsLiving.com.