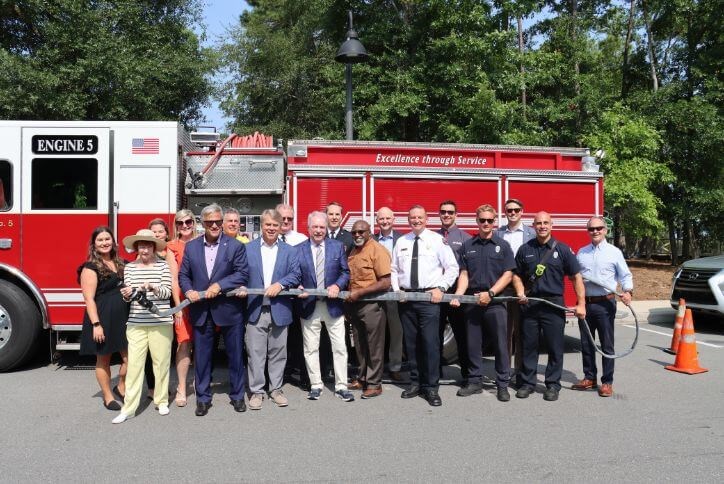 Riverlights Fire Station is Underway
The August 3rd groundbreaking ceremony for Wilmington Fire Station No 6 was a celebrated event for the Riverlights community, first responders and city of Wilmington leaders.  A blue-sky day welcomed dozens of residents to Live Oak Commons where renderings of the fire station were presented along with remarks from Wilmington Mayor Saffo, Wilmington Fire Chief Steve Mason and Riverlights Vice President of Operations Nick Cassala.  
Fire Station No. 6 will sit on three acres across River Road from Marina Village and will serve Riverlights and nearby communities.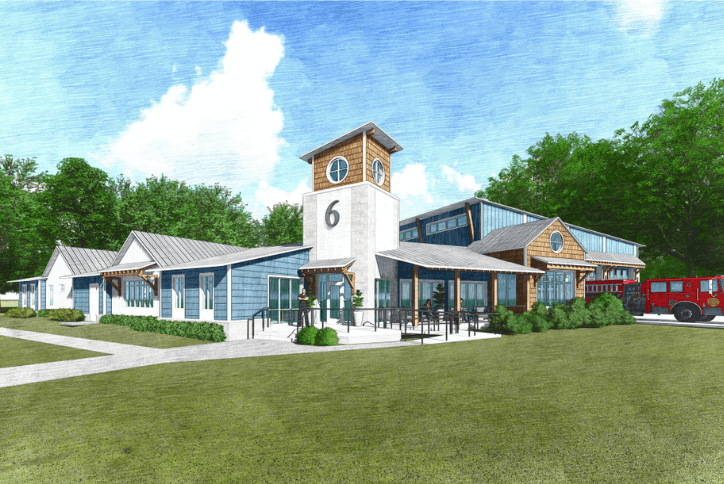 The low-country design, detailed with cedar shake is inspired by the architectural aesthetic of Riverlights. With exterior gathering areas and deep overhangs, it offers a scale that feels almost residential, nicely in keeping with how first responders will regard their assigned station. 
As Fire Chief Mason said, this is a "beautiful station and fits into the community. We want to be a part of this community. It's more than just a place where we park the firetrucks … It is an integral part of (firefighters) lives. It is … a second home to the men and women here who will celebrate birthdays and holidays together as a fire-fighting family." He closed by adding "this station will be a part of our community just as we will be a part of yours."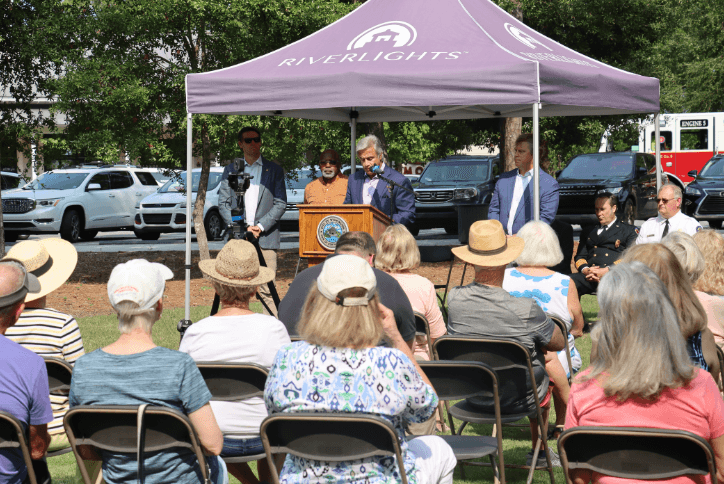 Fire Station No 6 will be 13,000 sq ft and have three bays with 12 firefighters and first responders assigned. It is projected to be completed by late 2024.