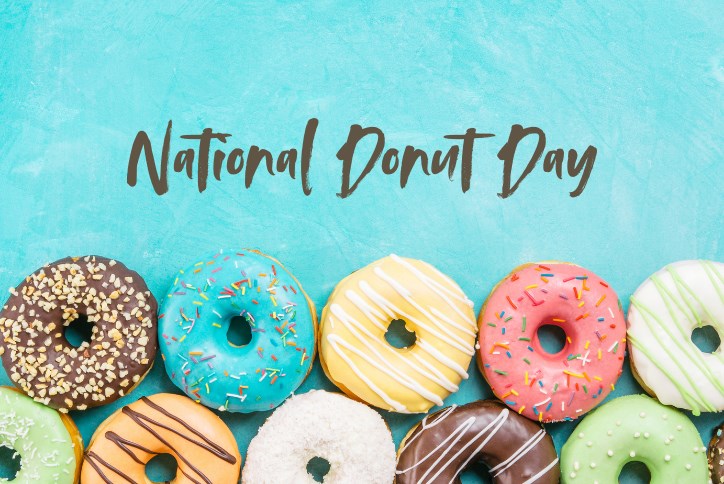 Happy Donut Day Wilmington!
Donut lovers UNITE!
Today you can get your sweet treat in celebration of National Donut Day--guilt free. It IS a national holiday after all!

This day of the pastry was established in 1938 to honor the Salvation Army Donut Lassies, as women who served the treats to soldiers during World War I. Every year we can look forward to indulging in these little circles of yumminess on the first Friday of June.

Wilmington is no slouch on the donut scene either, so make sure to check out these tried and true local favorites on your donut tour today:
• Wake n Bake Donuts: https://wakenbakedonuts.square.site/
• Brit's Donuts: https://www.brittsdonutshop.com/
• Donut Bus: https://www.facebook.com/doughnutbusilm/

You can also grab a FREEBIE today only at:
• Krispy Kreme: https://site.krispykreme.com/nc/wilmington/2822-s-college-rd

Or get a $1 Original Glazed dozen with any dozen doughnuts purchase. Krispy Kreme will give all customers a free doughnut today but vaccinated customers can get two freebies when they present proof that they received a COVID-19 vaccine.