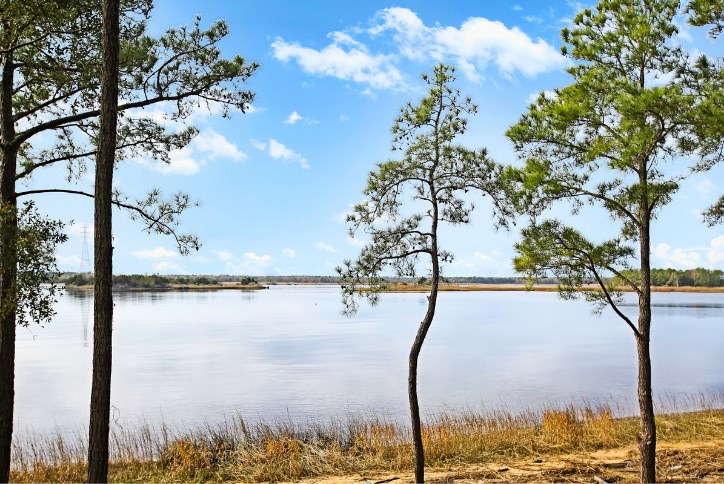 Tales of Wilmington
Abundant in history and folklore, Wilmington is known for its beauty, Southern hospitality, and legacies that span back to the earliest discoveries of America. With an array of historic sites to visit including homes, battlegrounds, churches, and other landmarks, you will encounter plenty of tales and legends that helped shape this bustling southern city. Not every Wilmington tale is about ghosts and spirits of the old south; Wilmington boasts stories from runaway circus animals, all the way to narratives of acts of piracy.
Although many are aware of pirate activity along the east coast during the 16th century, the Golden Age of Piracy, not all know how active pirates were along the Carolina coast and especially at the inlet of the Cape Fear River. A popular hideout for pirates and considered a safe place to careen their ships, some of the most infamous pirates sailed up the Cape Fear River just south of Wilmington. Some of the most notable pirates, such as Charles Vane, Edward Low, "Calico" Jack Rackham, Mary Read and Anne Bonny committed acts of piracy along the shores of the North Carolina coast, seizing ships, cargo, and sailors.
But it is the most notorious of the Golden Age of Piracy's captains that made use of the Cape Fear River the most, Blackbeard and Stede Bonnet. The most prominent pirate adventure to take place along the Cape Fear River is known as the Battle of Cape Fear River where a six-hour battle took place between Stede Bonnet and Colonel William Rhett of South Carolina leading to Bonnet's eventual capture. Riverlights, situated along the Cape Fear River, is the perfect place to immerse yourself in the adventurous history of piracy; take a kayak from our fishing and crabbing pier and search small islands used as hideouts by pirates of the 16th century.
A fun and adventurous story that seems too good to believe is that of Topsy the elephant. Topsy was a member of the Hagenbeck-Wallace Circus, the second largest circus in America at the time when it came to Wilmington in 1922. After tents were set up in an open field at Thirteenth and Ann Street on a stormy night, Topsy the elephant made a break for it. Throughout the night she managed to traipse throughout the historic downtown area causing several confusing phone calls to be made to local police that a large monster was in their yard (many people at the time were unfamiliar with what an elephant looked like). Topsy managed to trample several gardens, one man's chickens, destroy a few fences, and crashed into the front windows of the Eureka Pressing Company, which was located at Dock and Second Streets at the time, before getting stuck in the swamp surrounding Greenfield Lake. Officer Leon George stayed with Topsy through the following day and night urging her on as she attempted to free herself; after Officer George began using apples and other treats to coax her, Topsy finally liberated herself.
Supposedly, as she was being led back to Front Street to her bull-car she made another escape, reportedly jumping into the Cape Fear River and swimming to nearby Point Peter close to Eagles Island. Again, she was captured with the help of Leon George, loaded into her bull-car to continue her career as a well-known and loved circus elephant, and a legend in Wilmington, North Carolina.  
From Blackbeard, to Topsy, the city of Wilmington is entrenched with a history unlike any other.  This coastal town we call home, and our very own backyard on the Cape Fear, still provide endless opportunities for entertainment- though we don't condone piracy or kidnapping elephants, we do highly recommend historical tours to learn more tales like these and visiting Riverlights in person to learn more about ways to explore the Cape Fear River.