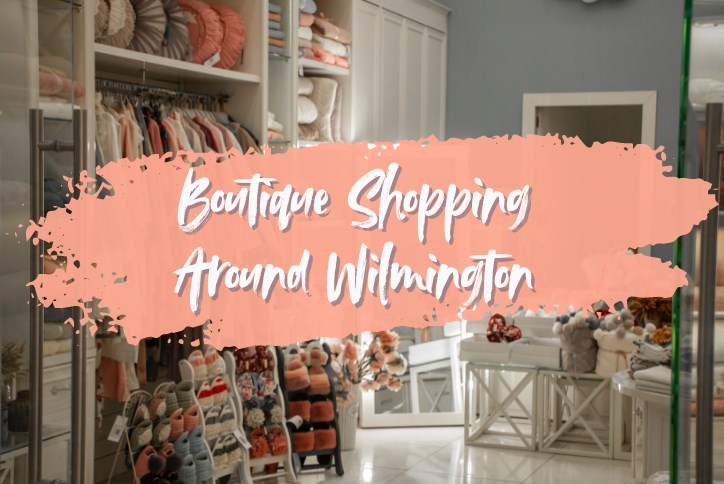 Best Boutique Shopping Around Wilmington
One great thing about living in Wilmington is it's so easy to support local businesses. Wilmington, NC houses tons of boutiques with one-of-a-kind pieces you can't find anywhere else. There's nothing better than supporting local and looking fashionable at the same time. 
Check out a few of our favorite Wilmington boutiques and shops:
Island Passage
Island Passage offers spirited clothing for any type of adventure. They've been providing Wilmington and its surrounding areas with stylish clothes for over 25 years and carry a wide selection of well-know brands and emerging specialty labels. Shop at Island Passage for your next beach trip or night out. 
My Sister's Cottage
My Sister's Cottage, located in Mayfaire Town Center, carries the cutest clothing, home décor, and gifts. The mission of this local boutique is to "establish one safe house, or cottage, for women escaping sex trafficking with every store created nationwide." They donate 10% of their profits to local shelters that support survivors of sex trafficking.
Crabby Chic
If you can't get enough of the beach, then you need to check out Crabby Chic. This boutique specializes in making ocean and sea themed gifts and décor. Shoppers can buy sea inspired home décor, jewelry, art, and more. 
Protocol
Protocol is one of North Carolina's largest and most recognizable retail stores, and we have one right here in Wilmington. They carry a wide selection of fine home furnishing, gifts, and accessories. Protocol also offers an extensive wedding registry and assists couples with planning for their big day. 
Monkee's
Spring is here and Monkee's of Wilmington, located on Eastwood Road, has a whole spring and garden collection waiting to be worn! They carry trendy clothes, shoes, and accessories that are all great quality. Monkee's plays an active part in supporting the community and donates to many charitable organizations, like Toys for Tots and the Make-A-Wish Foundation.
The Woman's Place
This boutique is perfect for mothers, expecting mothers, or gift shoppers. Not only does this boutique sell cute baby clothes and fashionable maternity clothing, but they offer pregnancy, breastfeeding and parenting classes as well. This is a perfect boutique for families, and there is no other one like it in Wilmington.
Whether it's at the beach, downtown or right here in Riverlights, Wilmington provides a variety of beautiful boutiques, so you can support local while looking fashionable at the same time!