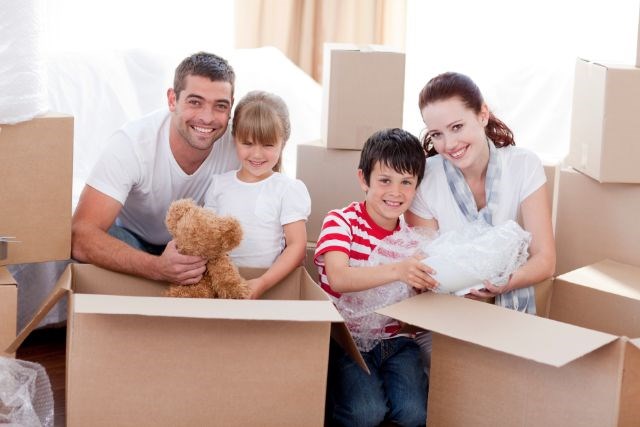 Helpful Moving Tips

Helpful Moving Tips from 
RiverLights™
Moving can be one of the most stressful events an individual or family goes through. Getting all your most treasured items and furniture packed up takes some hard work, even if you have a moving company's assistance. Here are some helpful tips to get you through the process with ease:
Make a Planning List
Sit down and write out a comprehensive list of all the things you need to take care of before, during and after your move. Once you see your to-do list on paper, you won't be so overwhelmed by everything you have to get ready. If it's all mapped out on paper, you will be less likely to forget anything, as well.
Buy Your Packing Materials
Worried about damaging that much-loved collection of antique glass ducks your daughter collects? All of your family's cherished possessions need to be packed carefully so they make it to your new destination unscathed. You don't want your stuff to be damaged or in utter disarray when you arrive at your new home. Gather all the right packing materials, including boxes, packing tape, bubble wrap, and any other materials you might need to move your things.
Schedule the Moving Company
The most in-demand moving companies get booked up rather quickly, especially during the busy summer months. So as soon as you know you are going to be moving, give your company of choice a call to schedule — that way you won't be left without a moving company at the last minute. This is even more vital if you are moving cross-country.
De-clutter Your Home
De-clutter your home by getting rid of all the old things you don't need or aren't going to use anymore. This is going to make your move much easier. Make a huge pile for charity donations. You can even bag those items up, and many charitable organizations will come to get your unwanted things — all you have to do is call them. They then sell those items to benefit various programs in your area.
Get Your Children's School Records
Before you transfer your kids to a new school, make sure you have all their records from the old school in one place. This will make the transition much smoother for you and the new school.
Label Everything
People have a tendency to think, "Oh, I'll remember what I put in that box." However, that's usually not the case. Label everything in big block letters with specificity. That way, when you go to find your coffeemaker, you'll know exactly where you put it. 
Don't Forget the Change of Address
Be sure to update your mailing address at the United States Postal Service website, which makes the process much easier than the old method of going to the post office to get a form. 
Update Your Utilities 
Whether you rent or own your old home will determine if you are shutting off the utilities or just taking your name off of those old accounts. You want to make sure all the utilities are going to be turned on in your new home, as well.
Now, get packing and get ready to move into your new dream home in RiverLights.